Samsung working on brain control of your phone or tablet
55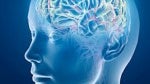 This is the result of using technology for good and complements our recent story on
using mind control with today's touchscreen devices
. Samsung and the University of Texas are working on a system that would allow users to don a cap filled with EEG electrodes and with the use of an app, control the workings of a smartphone or tablet by using
their brain
. This would be a fantastic tool for those who have a handicap that does not allow them to use their fingers to control a touchscreen device. While there are already products on the market from NeuroSky and Emotiv Systems that use EEG signals to control inputs, they are used for gaming.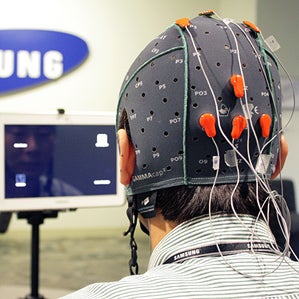 This EEG cap allows users to make selections on a tablet by using their thoughts
Samsung, together with Roozbeh Jafari, an assistant professor of electrical engineering at the University of Texas, are developing the system to allow users to select contacts, open apps and select a song from a list on the
Samsung Galaxy Note 10.1
tablet. The researchers discovered that by monitoring well-known brain activity patterns while showing visual patterns repetitively, people could open an app and make selections from a menu by concentrating on an icon blinking at a certain frequency.
The research is far from completed. Right now, it takes 45 minutes to set up the cap, and the electrodes still requires a sticky gel to apply. The current success rate is between 80% and 95% with a selection made every 5 seconds. The exciting thing is that the technology does work and is being refined. Eventually, those who otherwise could not use a touchscreen device will be able to still own and seamlessly use a smartphone or tablet.
Thanks Anonymous Tipster!
source:
TechnologyReview
via
RedmondPie