Samsung with modest expectations for the Galaxy S5 sales, to refocus on mid-range and tablets next year
31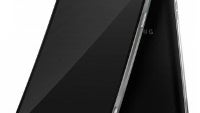 Samsung has allegedly done a next year forecast for its mobile business, says a Korean publication, where it pegs the total expected phone sales at 360 million units. This is a huge number and a 20% increase year-on-year, but still the slowest growth since the beginning of the smartphone boom.
The lower expectations have apparently been derived from the performance of the
Galaxy S4
, which still
sells like hot cakes
, but not as much as Samsung expected in its yearly predictions in the previous forecasting season.
Therefore Samsung has allegedly trimmed its sales figures for its next year flagship - the
Galaxy S5
- which it now doesn't expect to sell in quantities that will beat the increase from the
Galaxy S III
to the
S4
numbers. If the rumors for a
64-bit Exynos
processor in a metallic chassis,
4 GB of RAM
and
OIS camera
pan out, the S5 might beat a modest forecast, but for now Samsung is eating humble pie, it seems.
In fact, Samsung is planning to focus more on low- to mid-range handsets, claims the source, as well as tablets, where it
smells much more opportunity for growth
, and expects just 35% of its phones sold next year to be "premium models".
Recommended Stories