Samsung executives discuss investing in 6G, blockchain technology and AI
2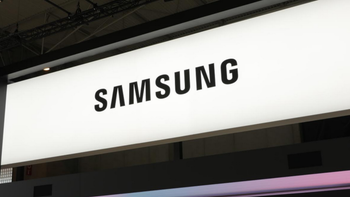 We just started taking the first steps of what will be a long walk to get global 5G networks up and running. That is why U.S. President Donald Trump was ridiculed back in February
when he called for the U.S. to start implementing 6G as soon as possible
. 5G networks will provide dataspeeds up to 10 times faster than 4G LTE and will lead to the development of new industries and businesses. 6G standards are not even close to being defined yet. While it is likely that Trump has no idea what 5G and 6G actually mean, one man who does is Samsung Vice Chairman Jay Y. Lee.
According to Bloomberg
, an email disseminated today by Samsung states that Lee met with other Samsung executives last week to discuss partnering up with private equity firms to develop 6G mobile networking equipment, blockchain technologies and artificial intelligence (AI). Blockchain is a secure method of storing transactional data and was devised to keep track of Bitcoin dealings. Many smartphone owners know of AI because of the virtual personal assistant on their phones, like Google Assistant and Siri. And some smartphones use AI to learn how bright users like the screen under certain conditions and make the appropriate change depending on ambient lighting.
Samsung has an opportunity now to expand its presence in networking equipment

Back in February, we told you that
Samsung is looking to invest more money on its networking equipment
, and frankly, this would be a propitious time for the Korean tech giant to do so. Huawei is currently the largest supplier of networking gear in the world, but without the ability to buy supplies from U.S. outfits, it might not be able to produce the base stations that are part of the equipment it sells. In 2018, Huawei had a leading 29% of this market globally while Samsung's share was under 5%.
"We should challenge ourselves with a resolution to make new foundations, moving beyond the scope of protecting our past achievements."-Jay Y. Lee-Vice Chairman, Samsung
During the meeting between Lee and other Samsung executives, the company discussed setting up a risk-response plan in the case that the company becomes embroiled in a Huawei-like crisis and loses access to certain parts of its supply chain. The email sent from Samsung didn't mention two of the biggest clouds overhanging the tech industry today; those would be the U.S.-China trade war and the ban that prevents Huawei from sourcing parts and software from the U.S.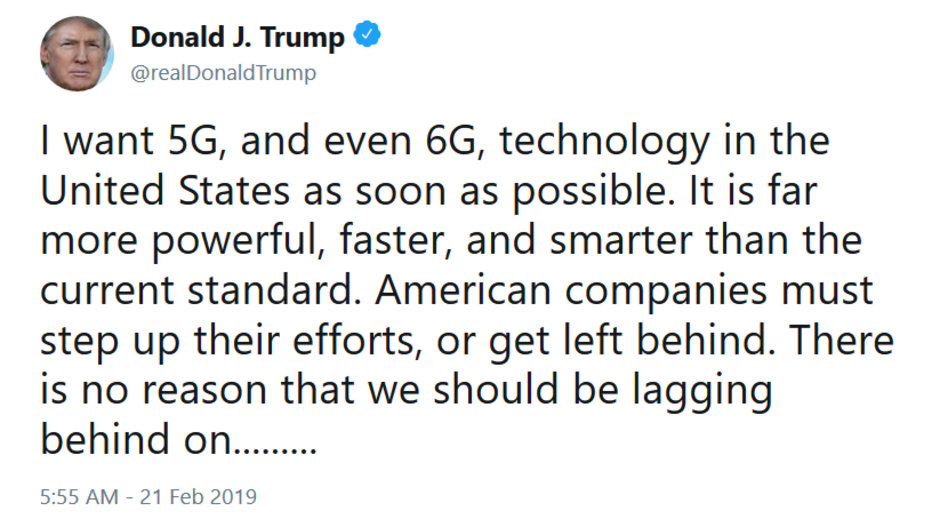 President Donald Trump was laughed at for this tweet disseminated in February
While Samsung says that the Galaxy S10 line had "strong sales" in the first quarter of this year, its mobile division saw operating profits decline 40% year-over-year. The current quarter should get a boost on the strength of the new Galaxy A mid-range line. In the first 70 days following the launch of the series in March, Samsung sold more than 5 million units generating sales in excess of $1 billion. But the cost of having to delay and revise the
Galaxy Fold
is unknown.
The first foldable handset from a major manufacturer was scheduled to be released on April 26th. But some influencers ignored warnings from Samsung and peeled off a plastic film from the internal screen damaging the device. Other issues surfaced, including at least one situation when debris entered the device through a gap in the hinge causing a bulge in the screen.
Samsung has yet to announce a new launch date
although it has made some changes to the phone. It has tucked in the protective film to prevent users from peeling it off and has narrowed the opening at the top and bottom of the hinge in order to keep out dust, dirt and other debris. Best Buy and AT&T have canceled their pre-orders for the Galaxy Fold and Samsung has also canceled pre-orders unless expressly told not to by customers.