Samsung unveils the first 8GB LPDDR4 mobile DRAM module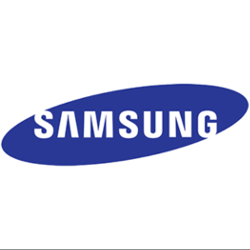 Back in December 2014,
Samsung introduced a 4GB LPDDR4 DRAM package
which paved the way for today's phones and tablets carrying 4GB of RAM. Of course, some of today's high-end devices now come with 6GB of RAM. And today, Samsung has taken matters to the next level with the introduction of the first 8GB LPDDR4 mobile DRAM package.
The new DRAM package uses four of the latest 16Gb LPDDR4 memory chips built using the latest 10nm process. The 8GB LPDDR4 runs at 4266 Mbps, which is double the speed of DDR4 technology found on desktops. And once the 8GB LPDDR4 mobile DRAM module is employed inside high quality tablets, these slates will be able to offer some of the same features seen on premium PCs including smoother 4K video playback and the ability to support virtual machine operation. While the new package doubles the capacity of the Samsung 20nm 4GB LPDDR4 mobile DRAM module, it uses the same amount of power.
"The advent of our powerful 8GB mobile DRAM solution will enable more capable next-generation, flagship mobile devices around the world. We will continue to provide advanced memory solutions offering the highest values and leading-edge benefits to meet the escalating needs of devices having dual camera, 4K UHD and VR features."-Joo Sun Choi, executive vice president of Memory Sales and Marketing, Samsung Electronics
In its release today, Samsung did not mention when the new DRAM package will be available to manufacturers.
source:
Samsung
via
SamMobile