New deal could bring "high performance" graphics support to future Samsung Exynos chips
7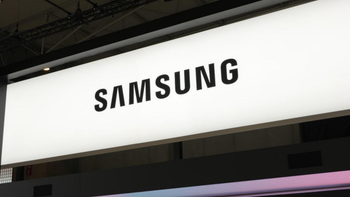 Samsung announced today
that it is partnering with chipmaker AMD to help develop innovations in mobile graphics technology. What is being described as a "multi-year strategic partnership" will result in Samsung licensing intellectual property (IP) from AMD related to its Radeon graphics technologies. By integrating this IP into its SoCs, Samsung hopes to include high performance, ultra-low power mobile graphics technology with its future mobile chipsets.
Under the terms of the deal, Samsung will license AMD's custom graphics IP based on its proprietary RDNA graphics architecture. Samsung will have the rights to use the technology to develop products for mobile devices. In return, Samsung will pay AMD licensing and royalty fees. The chipmaker believes that the deal with Samsung will help it generate hundreds of millions of dollars in revenue over the life of the agreement.
About a year ago, there was talk about
Samsung developing its own graphics processing units
(GPUs) for its Exynos chipsets designed for entry-level smartphones. A month later, another report stated that Samsung was developing a powerful GPU that could run on devices ranging "from smartphones to supercomputers." It is not known how today's announcement fits in with either project.
"As we prepare for disruptive changes in technology and discover new opportunities, our partnership with AMD will allow us to bring groundbreaking graphics products and solutions to market for tomorrow's mobile applications. We look forward to working with AMD to accelerate innovations in mobile graphics technologies that will help take future mobile computing to the next level."-Inyup Kang, president, Samsung Electronics' LSI Business
"Adoption of our Radeon graphics technologies across the PC, game console, cloud and HPC markets has grown significantly and we are thrilled to now partner with industry leader Samsung to accelerate graphics innovation in the mobile market. This strategic partnership will extend the reach of our high-performance Radeon graphics into the mobile market, significantly expanding the Radeon user base and development ecosystem."-Dr. Lisa Su, president and CEO, AMD
Samsung's current top-of-the-line Exynos 9820 SoC, which you'll find powering the Samsung Galaxy S10 lineup, features an ARM Mali G76MP12 GPU with 12 cores. This component helps deliver the images to a smartphone screen.