Samsung Galaxy S III that injured 18 year old girl exploded due to third party battery
53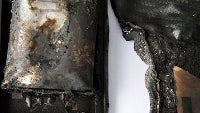 Remember 18 year-old Fanny Schlatter? She is the Swiss teen who suffered severe burns as a result of a
Samsung Galaxy S III
that exploded in her pocket. You might recall that she was at her place of employment at the time, and that she had to have her pants cut to prevent further damage. As a result of the blast, Schlatter suffered
third degree burns
to her thigh, which we showed you
in a particularly gruesome photograph
. The phone itself had been melted beyond recognition.
"The battery used in the device was not supplied or manufactured by Samsung or a company authorized by Samsung. Federal Laboratories for Materials Testing and Research in Dübendorf Laboratory, corroborated this conclusion"
-Mirjam Berger, spokesman,Samsung Switzerland
A report released on Friday by the EMPA Materials Science and Technology confirms a separate study done by Samsung and both reach the same conclusion. A third party battery that was
not authorized
by Samsung was responsible for the explosion and the subsequent damage. Not only does this absolve the Korean based manufacturer of any responsibility, it also means that if you stick with the the stock cell or an authorized replacement, you shouldn't live in constant fear that your Samsung Galaxy S III will blow up.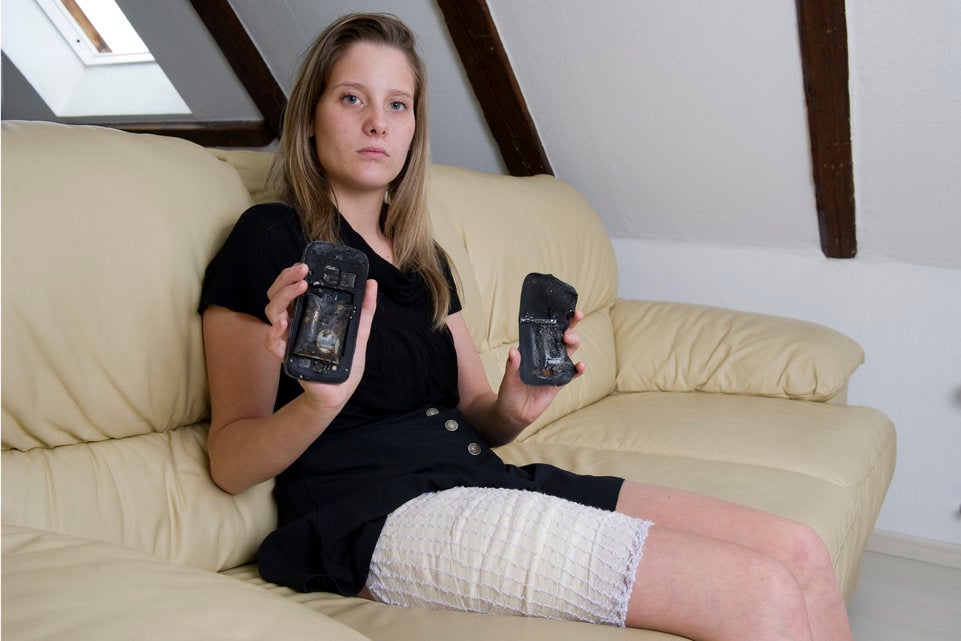 18 year-old victim Fran Schaltter holds the phone that exploded in her pocket
source:
LeMatin
(translated),
SammyHub
via
GSMArena