Samsung: smartphone growth to slow in Q3
19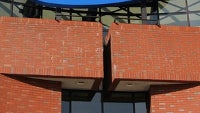 Competition is expected to reduce Samsung's smartphone growth in the third quarter, acording to Kim Hyun-joon, V.P. of Samsung's mobile business. The Korean manufacturer also told investors to expect a
lower average selling price
for the smartphones it sells in the current quarter as low to mid-range models become a larger part of Samsung's portfolio.
While the Korean based tech giant did report a 50% increase in second quarter net income to a record 7.77 trillion won ($7 billion), smartphone margins were down, mostly due to higher expenses associated with increased marketing of the Android flagship
Samsung Galaxy S4
.
The tech titan's mobile communications sector, which includes handsets and other mobile communication equipment, accounted for 66% of total operating profit. The sector's operating profit rose 54% year-over-year, but showed a slight decline in growth sequentially with a 52% increase from Q1. Margins in the mobile communications group
fell to 17.7%
from 19.8% in the first quarter.
Despite weaker sales of the Samsung Galaxy S4, Sammy is locked into some promotional decisions,
like the $20 million deal it signed with Jay-Z
. The company recently purchased 1 million digital copies of the rapper's new "Magna Carta Holy Grail" album and
gave them away to 1 million Galaxy users three days before the album dropped
. Investors aren't blind to the situation. Since the Samsung Galaxy S4 launched in April, Samsung's shares have dropped 12.8%
wiping out $25 billion
of the company's value.
There is still the
Samsung Galaxy Note III
for Samsung investors and fans to look forward to. The phablet is expected to have a 5.7 inchscreen and
possibly include the new Samsung Exynos 5420 processor
and 3GB of RAM. But just like the Samsung Galaxy S4 ran into increased competition this year from models like the
HTC One
and the
Sony Xperia Z
, the Galaxy Note III will have to battle the 6.4 inch
Sony Xperia Z Ultra
and the
HTC One Max
. The Sony model has already been introduced and will launch in Taiwan at the end of this month.
"The smartphone market will likely continue to grow in the third quarter, but there's a chance that the pace of growth may slow as competition intensifies with new model releases."-Kim Hyun-joon, vice president, Samsung Mobile
source:
WSJ