Samsung says 25 million of its phones have Carrier IQ
16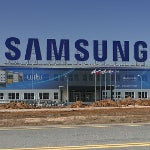 In response to
statements made by Senator Al Franken
(D-SNL) demanding more information relating to Carrier IQ, Korean manufacturer Samsung hand delivered a letter to the Senator on Wednesday that revealed that Carrier IQ was
preloaded on 25 million of its handsets
that have been sold since 2007. Most of the phones with Carrier IQ are not Android models and are
featurephones
, according to Samsung.
And like HTC
, Samsung is not a customer of the data collection company which means that it has never taken a glance at any data collected.
components of Carrier IQ
and could trigger some of the available CIQ detector apps. However, the software on these units is dormant and there is no word on whether or not this software will be removed from the phones. Samsung's official comment on this reads, "
Because the CIQ agent and other required CIQ software components are not installed, however, these vestigial elements do not and will not function on these devices, and therefore, the devices do not transmit (and never have transmitted) any user data using any CIQ software functionality
."
While there is no word on which phones have the dormant CIQ code, Samsung did release a list of its Android models that contain Carrier IQ. Those models include the Samsung Galaxy S II Skyrocket for AT&T. Sprint models include the Samsung Moment, Samsung Epic 4G, Samsung Intercept, Samsung Transform, Samsung Galaxy Tab (original 7 inch model), Samsung Galaxy Prevail, Samsung Replenish, Samsung Conquer 4G, Samsung Transform Ultra (Boost Mobile) and the Samsung Epic 4G Touch. A pair of T-Mobile branded Android phones end the list, the Samsung Galaxy S II and the Samsung Exhibit II 4G.
source:
Samsung
via
AndroidCentral