6.3 million active HTC devices have Carrier IQ
11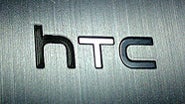 The
Carrier IQ story
is probably the biggest tech scandal of the last couple of weeks as unexpected findings showed that millions of handsets have a keylogger pre-installed from carriers allowing them to read your messages, emails and practically your every keystroke. The only major US carrier exempt from that negative attention is Verizon.
But when it comes to phone manufacturers, one might want to know the exact number of devices that have that Carrier IQ's software on them. And HTC has already answered that question in a reply to US Senator Al Franklin. The answer is 6.3 million. Here's which devices are affected:
Sprint: Snap (Windows Mobile), Touch Pro 2 (Windows Mobile), Hero, EVO 4G, EVO Shift 4G, EVO 3D, EVO Design 4G
AT&T: Vivid
T-Mobile: Amaze 4G
Also,
"components of the Carrier IQ solution"
appear on the HTC Merge, Acquire, Desire, Wildfire, Flyer and a variant of the Hero.
Luckily, HTC is already working on removing the software from the aforementioned devices and says it doesn't collect any data from users.