Samsung runs out of phones for its test drive promotion aimed at iPhone users
76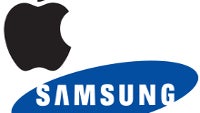 It was just Thursday when we told you about Samsung's attempt to get Apple iPhone users to switch to a
Samsung Galaxy Note5
,
Samsung Galaxy S6 edge
or a
Samsung Galaxy S6 edge+
. Any U.S. resident 18 or older with an iPhone hooked up to an active wireless account, could go to SamsungPromotions.com and
arrange to test drive one of the three aforementioned handsets for just $1
. Samsung sends the phone with an activated SIM card, and a guide to help those test driving one of the devices learn how to use it.
Apparently, Samsung's offer must have tempted quite a number of iPhone users, because Sammy says it is temporarily out of test drive phones. If you are an Apple iPhone user intrigued by the possibility that the grass is greener on the other side, Samsung says that you should keep checking in to see if more test drive phones have been made available
You have a five-day grace period after the 30 days expire to return the test-drive device. If the phone comes back to Samsung with some minor scratches, no harm /no foul says the manufacturer. But if there is a major issue like a cracked screen or water damage, or the camera won't open, you will be assessed a $100 penalty. And if the phone doesn't turn on, or is not returned, prepare to have your credit card (which must be presented when signing up for the test drive) rocked to the tune of $700 for the Samsung Galaxy Note5, $775 for the Samsung Galaxy S6 edge+ and $825 for the Samsung Galaxy S6 edge.
Since the launch of the
Apple iPhone 6
and
Apple iPhone 6 Plus
, Apple has won back former iPhone users who had switched to Android because of the larger screens on phones powered by Google's open source OS. Apple raised the screen size on the iPhone 6 to 4.7-inches from the 4-inch display used on the
Apple iPhone 5s
and
Apple iPhone 5c
. It also added a 5.5-inch phablet sized iPhone 6 Plus. Samsung hopes the test drive will bring some iPhone users back to Android, and Samsung branded models in particular.
source:
Samsung
via
CNET