Samsung phones to get One UI 2.0 along with Android Q, Galaxy S11 series to receive One UI 2.1
8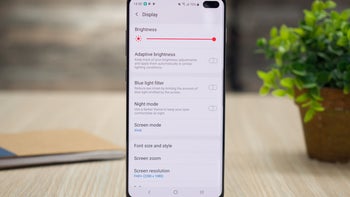 Samsung is reportedly releasing the second version of its relatively-fresh One UI interface to eligible Samsung devices alongside with Android Q later this year,
says

SamMobile
. One UI 2.0 will be released with the next big major software update for Samsung's flagships at first, but will most certainly seep down to the lower-tier segments with time. Meanwhile, Samsung's future Galaxy S11 flagship series will be treated to One UI 2.1. This coincides with the debut of One UI last year, which launched as version 1.0 initially but the Galaxy S10 series came along with One UI 1.1.
What new features will the second iteration of One UI deliver? There's too little information at the moment, but the general consensus is that Samsung would include many of the flashy new software features inroduced at Google I/O back in May in its next interface. According to SamMobile, One UI 2.0 will incorporate all of the new Digital Wellbeing improvements unveiled at Google I/O back in May, including the distraction-battling
Focus Mode
, which aims to minimize notifications, alerts, and any other interruptions from certain predefined apps when enabled. It's unclear what other Android Q features will be incorporated into the software.
When it comes to any unique software features that Samsung might include in One UI 2.0, our guess is as good as yours. Who knows, we might get further improvements to Bixby, and hopefully, more powerful, system-wide Bixby Routines. Hopefully, Samsung will bring the useful automation feature to older devices like the Note 9 and Note 8, as well as the Galaxy S9 and S8 series. Of course, we can count on troves of incremental user interface improvements to be included as well.
A more reallistic timeframe for One UI 2.0 and Android Q reaching Android devices is late 2019/early 2020, when would coincide with the usual time Samsung tends to update its devices. As every other year, we are hopeful that Samsung will update its flagship devices earlier than usual.