Samsung patents a smartphone capable of displaying holographic icons
14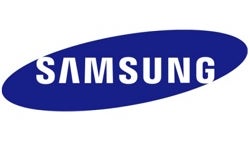 Patent filings often treat us to a revealing glimpse into the future, and as we await the launch of the
Galaxy Note 5
and
Galaxy S6 edge+
, Samsung may have some exciting plans in store beyond these two major new releases.
New ideas are patented, and indeed implemented, every single year. Some, like the fingerprint sensor, seem to take off and become an integral part of the mobile experience. Others, meanwhile, are palmed off as mere gimmicks. Samsung's new filing suggests a piece of tech that seems so
James Bond
, that it's hard gauge its potential usefulness at consumer level. Suffice to say, it's one of the more intriguing innovations we've seen for a while.
Filed through the USPTO (U.S. Patent & Trademark Office) and spotted by Patently Mobile, the patent explores the idea of a smartphone that can project holographic content, supplementing the user experience. The projector wouldn't beam large images as seen in
Lenovo's curious invention
showcased earlier this year, but rather small icons and other such effects.
The smartphone itself would take the shape of any other handset. A separate entity, consisting of a light emission device and a further piece of material, would then be placed atop the display, and project holographic images and / or icons as depicted: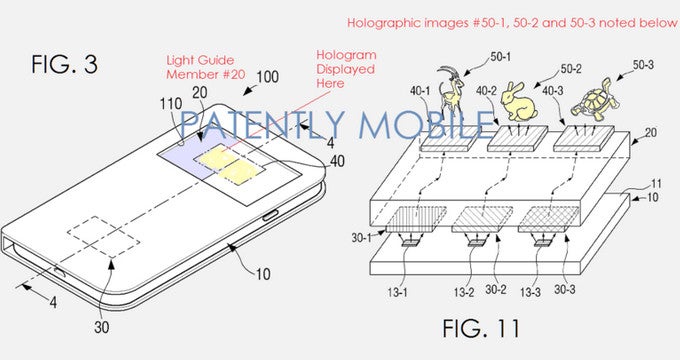 It's always presumptuous to make judgement calls on patents, particularly as this one could just be an experiment. Indeed, Samsung may have no intention of bringing such a feature to market. Having said that, manufacturers are finding it increasingly difficult to one-up each other in the battle to cajole the growing market for mobile devices, and whether useful or not, this'd be a pretty cool little quirk to have in the pocket.
Such movements are unlikely to appease those lamenting the apparent death of the microSD slot and removable battery among Samsung's elite smartphones. Nevertheless, we'd love to hear what you make of this, so be sure to have your say by dropping a comment below!