Samsung patent reveals a case that may transform the Galaxy S7 into a modern Galaxy Note Edge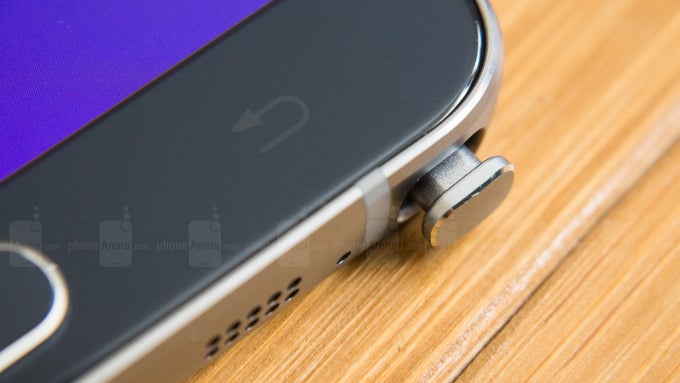 Samsung's top-end smartphones are usually represented by two separate lines — the "mainstream" Galaxy S flagship series, offering high-end hardware and design in a manageable phone size, and the "poweruser" Galaxy Note series, which offers a phablet-class screen size, bigger battery, the most powerful hardware that Sammy is able to stick in the current generation of smartphones, and the signature S Pen stylus.
However, in 2015, the borders between the two series started to blur a bit – the Galaxy S series got its own representative in the phablet segment in the form of the
Galaxy S6 edge+
, which carried all the hardware the
Note 5
did, sans the S Pen. Furthermore, Sammy chose
not to sell the Note 5 in Europe
, at least not yet, causing many to question whether the company still believes in it's powerhorse phablet line. As if to add fuel to this fire of doubt, we are now hearing rumors of another phablet joining the Galaxy S ranks — to put things plainly, various reports claim that, in 2016, Samsung will launch
a Galaxy S7, Galaxy S7 edge, Galaxy S7 Plus, and Galaxy S7 edge Plus
.
Could Samsung be planning to scrape the Galaxy Note series?
That's two "regular-sized" smartphones and two phablets in the very same series, which truly begs the question "Is Samsung really planning to have 5 high-end smartphones in 2016, or could it possibly be planning to scrape the Galaxy Note series?". While we wouldn't be quick to jump to the conclusion that Samsung is willing to get rid of one of its most recognized and marketable names, it looks like some kind of shift is happening. Hey, they can't just be throwing a bunch of different models at the wall, and checking what sticks, right? Right?...
On to the latest development – this latest report is yet another clue that Sammy is planning to bring the two lines closer and closer together. What we have here is a patent for a smartphone case that will essentially turn a Galaxy S smartphone in a
Galaxy Note Edge
-type of a device, with a stylus of its own. The source material is, unfortunately, in Korean, so we are forced to try and figure out the gadget is about by pictures alone, but some clues are pretty obvious.
What we have on the image is a front panel, which appears to be designed with the idea to be freely attachable / detachable from a smartphone at the user's whim. The panel has its own glass on the front, which is curiously curved on the right side, making it look a lot like the face of a Galaxy Note
Edge
. It also appears to have cutouts for a home button, earpiece, selfie camera, a charging USB port, and a microphone – the contoured lines most probably show "this is where these parts will fit when a smartphone is attached to the device". And, the best part – the right side of the panel is home to a stylus. Now, one could possibly argue that it may be a regular capacitive stylus, but this panel looks a bit too sophisticated to simply be a capacitive stylus holder.
So, what's with all that fancy glass – why not just release an S Pen for the
Galaxy S7
and get it done with, you ask? Well, Samsung's S Pen owes its precision to a Wacom digitizer, which is present underneath the glass of its Note smartphones. When combined with the regular touchscreen digitizer, which is also present, it allows the phone to differentiate between touch input and stylus input, which helps with palm-rejection. Galaxy S smartphones are smaller and lighter and only house a standard digitizer, probably due to concerns about cost, weight, and size increase. As a result – the phone is unable to detect input from Samsung's signature stylus, despite the fact that it can run the S Note app and all of its features with no issues. Our best assumption is that the removable glass panel shown in this patent actually houses the digitizer needed to make a non-Note phone work with the S Pen.
It is unclear whether this add-on is supposed to fit a larger Plus model, or if it is designed to work with the "regular-sized" Galaxy S smartphones. We can't say we are fans of how it seemingly makes the device wider, and we also have no clue why its screen is curved to the side – could this also signal a return of the
Edge Panels
? The patent data dates back to March of last year, according to the official filing, so it's possible that Samsung may have had enough time to come up with a finished product, if it has, in fact, been developing the project further. So, there's a slight chance we might see it unveiled at this year's MWC, right next to the Galaxy S7 and its siblings. Let's hold our breath and see!