The Clone Wars continue: Samsung phones were the most copied in 2017, according to benchmark stats
17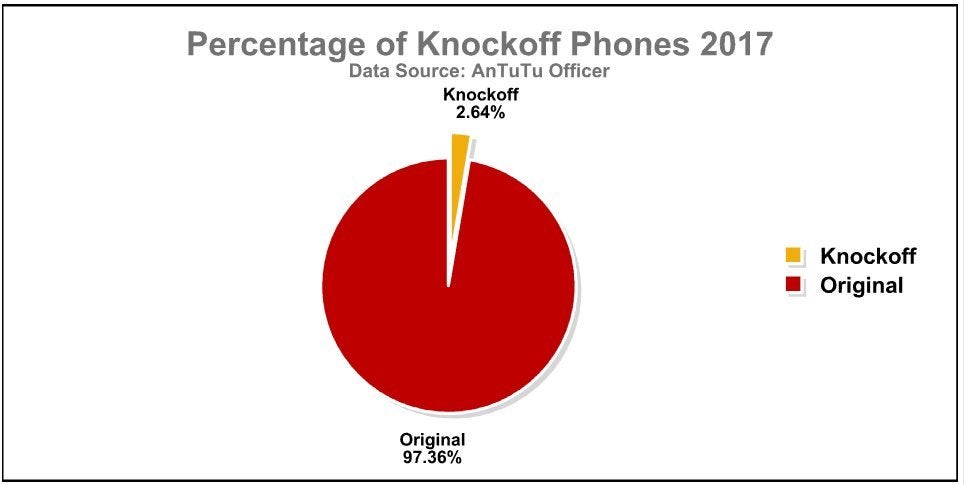 So, it's a well-known fact that there are a number of nameless manufacturers over in China that make complete copies of well-known smartphones. Not your average "borrowing of ideas", but an actual clone, usually with a weak hardware and super-cheap price to draw as much attention as it can.
Popular benchmark company AnTuTu has released an interesting statistic for 2017. It combed through all devices that held the AnTuTu tests from January through to December and concluded that 2.64% of all phones tested were clones or counterfeits.
Of these, the
Galaxy S7 edge
was easily the most copied device. In fact, the number 1 most copied is the EU version of the S7 edge, while the 2nd most copied is the Chinese version of the S7 edge. Then, we have the regular
S7
(EU version) on the 3rd spot and the clamshell
Samsung W2016
placed 4th. The first and only iPhone we see on the top 10 list is the
iPhone 7 Plus
, placed in 5th place.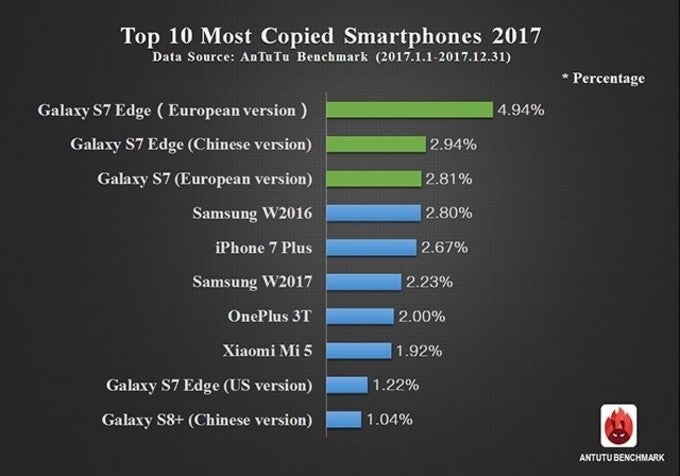 So, according to AnTuTu's stats, Samsung-branded phones are the most-often cloned devices. We can see a few reasons for this — for one, it's much easier to make a clone with Android to operate like another phone that's a famous Android flagship. Coding an iOS-like UI on top of Android is possible, we've seen impressive ones in the past, but it doesn't hold up — as soon as the user opens the "App Store", or takes a dive in the phone's Settings, they can see the telltale signs of Android. So, if you want to trick more people — just stick to the phone with the operating system you can best imitate.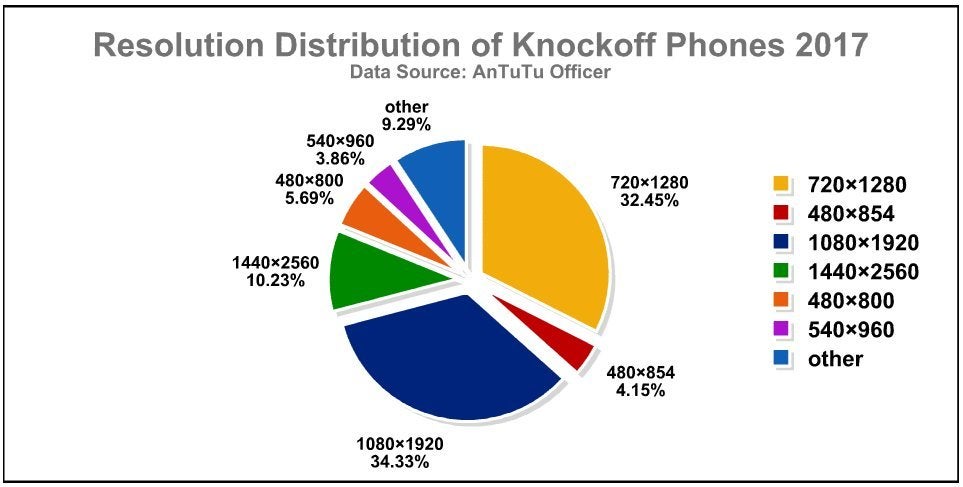 Also, it's worth noting that a lot of people that buy these phones will not install and run AnTuTu benchmarks on them, while others will get their hands on a specific clone and run a ton of benchmarks on it just to see what kind of results they get. So, while these stats can give us a bit of an insight of which phones were among the most interesting for bargain-hunters in 2017, they definitely don't tell the whole story.