Samsung makes 26% of the iPhone 4's components, says infographic
23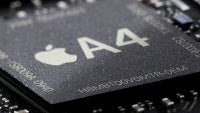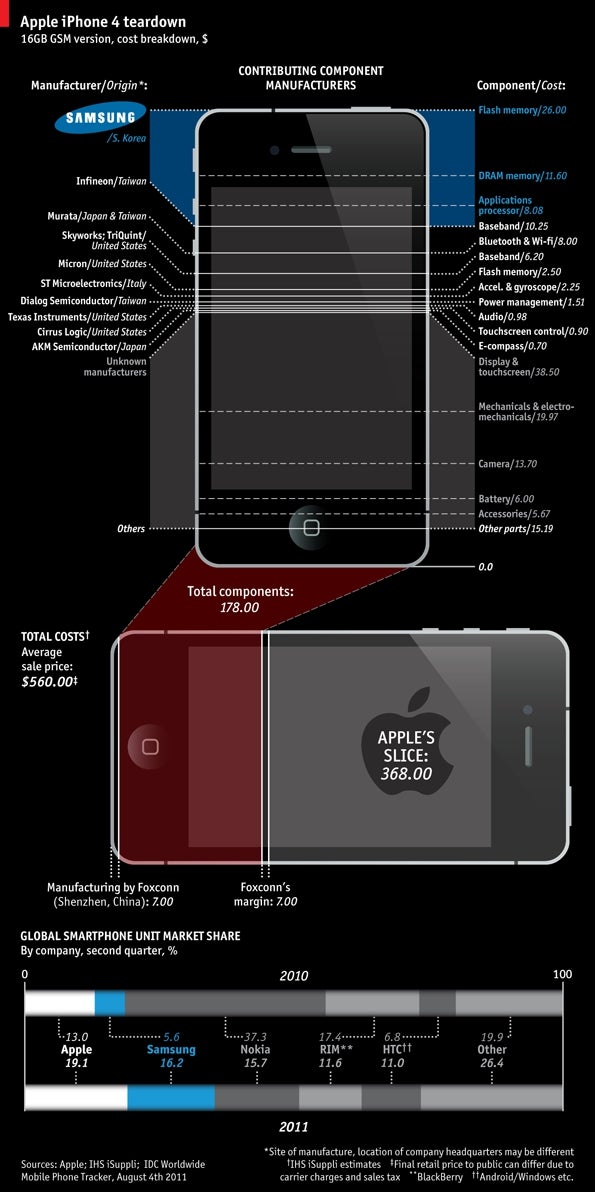 Samsung makes quite a share of the bits and pieces that go into Apple's high-margin iPhone 4, and the infographic on the right shows exactly how much of the handset is manufactured by the Koreans.
The RAM and internal memory chips, as well as the A4 chipset, i.e what makes the handset tick and remember stuff are all done by Samsung, and these make for 26% of all iPhone 4 components' cost. The silicon is Apple's own design, based on the ARM Cortex-A8 architecture,
bearing a lot of similarities with the Hummingbird chipset
, since both were developed based on intellectual property by Intrinsity, a company that Apple bought.
The 3.5" Retina Display is marked as made by "
unknown manufacturers
" in the infographic, but it's been widely suggested that the 640x960 pixels LCD screen is manufactured by LG, with possible support from Toshiba Mobile Display.
Given the ongoing
legal spat between Apple and Samsung
, the fruit company is trying to break away from reliance on the Koreans to manufacture its silicon. We don't know about the flash memory chips - there aren't many companies that can produce them with the high quality and volume Apple demands, but Cupertino has already begun
testing the A6 chipset production in the TSMC foundries,
so for the next iPhone it will probably have broken up with Samsung for the large part.
The infographic suggest that the iPhone 4 costs $178 to make, when you add the Foxconn assembly and its 7% profit margin, but it will actually cost even less to produce now, a year after introduction, as the components have fallen in price. Apple sells it for three times that and even more on average, plus marketing, packaging, and R&D are not adding much more to the costs, resulting in the lustworthy profit margins that Apple collects from this gadget.
source:
Economist