Samsung keeps everyone on edge when it comes to Samsung Galaxy S III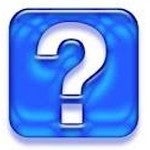 With everyone on
edge
waiting for the expected May 3rd introduction of the Samsung Galaxy S III, Samsung Denmark has
raised the anticipation level a bit
by putting up a new image on its Facebook page. The picture shows a blue fabric covering up a phone (which we can see the outline of) while a date and time is printed over the fabric. The date shows May 3rd 2012, which we already expected to be the date that the
Samsung Galaxy S III would be introduced for all the world to see
. The time refers to 8pm local time in Denmark. Heck,
there might even be a tablet announced the very same day
. But we digress. What everyone cares about is the device hidden underneath that blue cover.
Can we glean anything-anything at all by looking at the silhouette and shape of the blue cover? If you look hard, you
might be able to see curved glass and the rounded corners
similar to the design of the Samsung GALAXY Nexus. And who knows for sure if that is a Samsung Galaxy S III or just a placeholder being covered up? It would have been a lot easier had a Samsung employee dropped a prototype of the Galaxy S III on a bar floor somewhere before the Korean based manufacturer locked down the device.
source:
SamsungDenmark
via
Phandroid