Samsung getting chummy with Xiaomi on chips, dual cameras and OLED displays
26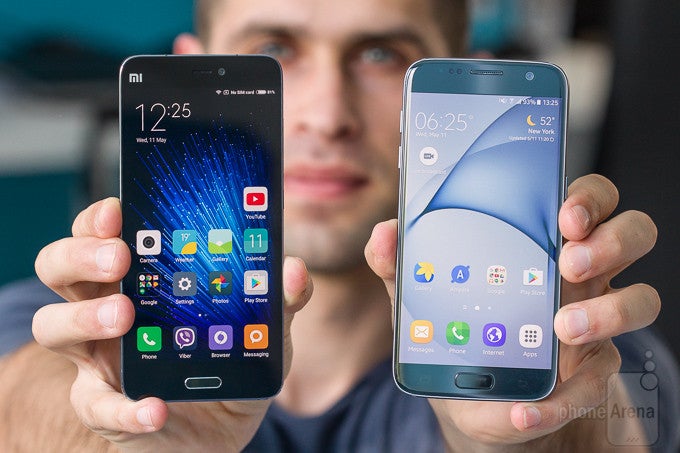 Xiaomi Mi 5 vs Galaxy S7 - the next editions of these two could share common components" &nbsp
It's not the first time we are hearing that Xiaomi is in talks with Samsung on a major component supply deal, but this time it seems to be pretty serious. The founder and CEO of Xiaomi, Lei Jun, is apparently expected to land in Seoul for meetings with execs from Samsung's memory chip and display businesses.
Xiaomi, together with Huawei, have been rumored to start
sourcing flexible OLED displays from LG
for flagship phones coming down the proverbial holiday pipe, but it seems that they will be hedging their bets by trying to source such panels from their largest producer, too, at least Xiaomi.
In fact, the latest leak about an eventual Xiaomi Mi Pro denotes a future phone with OLED screen and UFS 2.0 memory chip, but the panel is said to be produced by AUO, not Samsung, so maybe Lei Jun will be going to Seoul to jump the gun on Samsung's organic LED displays this time. On the other hand, Samsung had just a
3.2% smartphone market share in China
back in April, so selling components to the largest player there, Xiaomi, is a way for it to compensate, and get its foot in the door. In any case, if this deal leads to phones with Samsung components sold at Xiaomi prices, we would all only benefit.
Recommended Stories