Xiaomi grabs 26% of Chinese smartphone sales in April; Apple (8.2%) and Samsung (3.2%) trail
16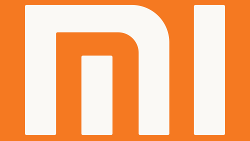 During the month of April, the latest month on record, Xiaomi was the top vendor of smartphones in China. The country remains the largest market in the world for intelligent phones, but is in the midst of a slow down. Almost everyone in the country with a desire to own a smartphone, has already purchased one.
The CEO of Chinese research firm Sino shared a chart with visitors to his Weibo page today, and it revealed that Xiaomi was responsible for a leading 26% of smartphone sales in the country last month. The honor brand belonging to Huawei was next with a 15.7% slice of the Chinese smartphone pie. LeTV managed to take third place with a 10.5% share of the market.
Coming off a rough fiscal second quarter (January through March),
a period that saw iPhone sales decline 26% in the Greater China region
year-over-year, Apple had an 8.2% market share for April. The Greater China region includes mainland China, Hong Kong, Macau and Taiwan, and counts them as if they were one cohesive market.
Global leader Samsung managed to tally just a 3.2% share, which puts the brand squarely on the bottom of the list. In between Apple and Samsung, Huawei had an 8% share with Meizu just one percentage point behind.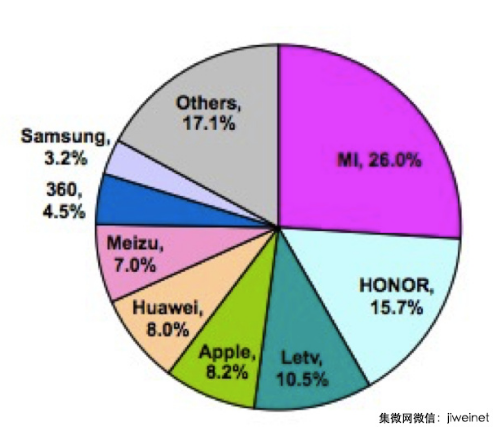 Graph from research firm Sino shows Xiaomi on top of the Chinese smartphone market during April
Thanks for the tip!
source:
Weibo
via
PriceRaja
Recommended Stories