Xiaomi and Huawei may employ flexible OLEDs in future phones, courtesy of LG
2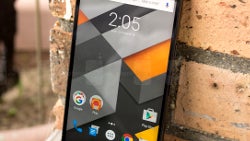 Both Samsung and LG, as one of the world's largest OLED display makers, are trying to find new applications for their production, tip insider sources from Korea. Samsung is allegedly prepping an onslaught in the only niche where its AMOLED screens aren't present in droves - laptop panels - while LG will reportedly be ramping up production of small-size OLED displays for handsets.
While HP already outed a laptop with Samsung's AMOLED display - the HP Spectre x360 - LG is still to employ the screen technology in its phones en masse, save for the proof-of-concept G Flex line, which uses bendable OLED screens. Towards the end of the year, however, not only will LG start using OLED panels in its own phones more often, but it is also tipped to supply Xiaomi and Huawei with such screen for new handsets of their own. Currently, the
Google Nexus 6P
, which is made by Huawei, is using a Quad HD AMOLED panel, while LG is now reported to supply flexible display for an upcoming Huawei phone - it remains to be seen which one.
Given that those two are in the top tier of phone sellers in China, LG will undoubtedly have a big customer base for its OLED displays, now the only thing left is for the company to deliver. It would be interesting to see which phone(s) from Xiaomi will end up using such screens, too, but the source says it will be an "edge" display, likely having in mind a flexible one with plastic, instead of glass, substrate.
Apple is also tipped to
employ the AMOLED technology for next year's iPhone 8
, though for reasons that have something to do with a new interaction paradigm that employs an edge-to-edge panel. Still, the future of OLED screens and jolly, jolly saturation looks brighter by the day.