Samsung continues its push in India with huge new flagship store
2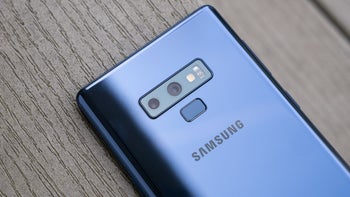 For year's now, Apple's flagship stores have played an important role in the company's global strategy. However, due to restrictions imposed by the Indian government, the Silicon Valley-based giant is yet to open any flagship stores in the growing market.
Samsung, on the other hand, is permitted to open stores in the country due to its large manufacturing facilities in India – the brand recently opened the
world's biggest smartphone plant
. And now, as part of a move that takes advantage of Apple's inability to do so,
Samsung
has just opened its biggest store worldwide.
Following in the footsteps of
its American rival
, Samsung's latest store, which sits at roughly 33,000 square foot (3,000 square meters) in size and is located in Bengaluru, will showcase both the brand's wide range of smartphones and its line of wearables, which include
the Galaxy Watch
and the Gear VR headset. In addition to this, though, the company will also have its popular TVs on display alongside its household appliances and any other products it may offer.
Overall, Samsung's new strategy in India appears to
mimic Apple's
by aiming to provide a premium experience and a large ecosystem of connected products. However, with the Indian market still favoring low-cost alternatives, it'll remain to be seen how Samsung's flagship stores affect its revenues. In any case, the company is pretty confident and even has plans for more stores in India's biggest cities.