Samsung files patents for a tablet with a rollable display and a smartwatch with a camera
6
It's truly amazing what you can find if you go digging deep into the public database of the United States Patent and Trademark Office. Both granted patents and patent applications hide some surprising diamonds in the rough, such as the two outlined below.
Among the many patents for ornamental designs of washing machines, Samsung has snuck in a rather interesting application for a new kind of smartwatch. The document describes a wearable device, portrayed with a circular display featuring a camera lens in the middle. That's right – a camera right in the center of the screen. Not just that, but it also comes with optical zoom capabilities, which makes it protrude from the surface of the display when zooming in.
Additionally, the wearable is also described as having a secondary flexible display right in the watch band. From what the application shows, it will work a lot like the edge panels on the Samsung Galaxy S series of smartphones, holding various quick-launch icons, for example.
The second patent application that caught our eye describes an electronic device with a rollable display. It features what appears to be a tablet with a roll on one side. A flexible display is wrapped around said roll, and when the opposite side of the device is pulled outwards, the display rolls out. Depending on the roll's rotation, the device is supposed to determine what the active area of the display should be and react accordingly.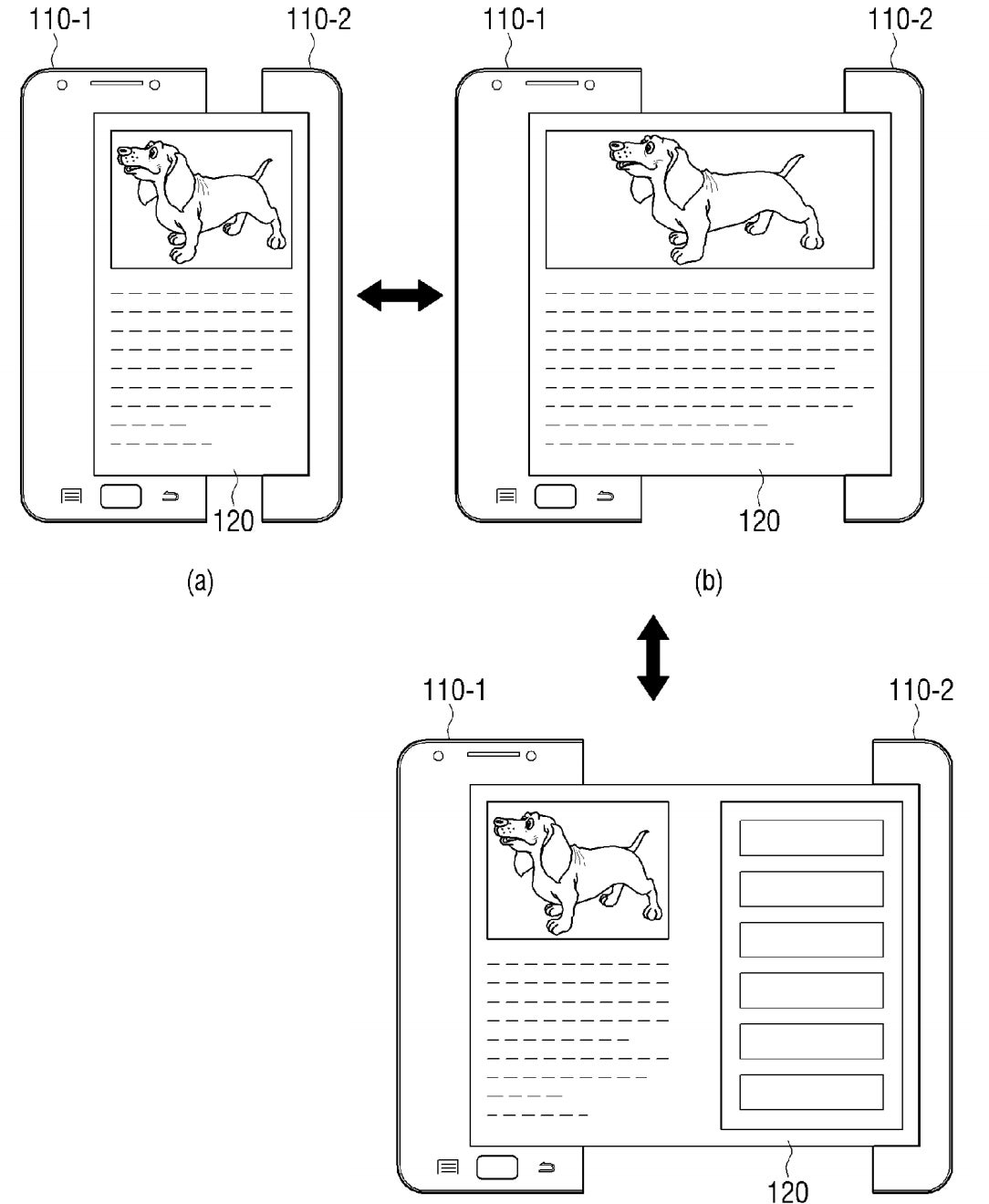 However, what must be kept in mind is that patents often turn out to be just that, and don't make it to the market as finished products. A big portion of them don't even get prototyped and are only filed in order to protect the original ideas of their inventors. So, in case you were hoping to replace your
Samsung Gear S3
with a smartwatch with a camera in the middle, you're probably out of luck.
source:
USPTO
,
3dnews.ru
via
SamMobile