Samsung could have poached HP's PC division VP to also lay hands on webOS
10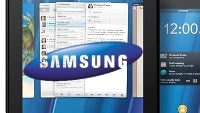 The rumor about Samsung being interested in webOS got reinflated today by those always-anonymous "industry sources". Samsung allegedly snapped HP's PSG division marketing VP Raymond Wah, but not to aid in acquiring HP's PC business, which it said has no interest in, but rather to boost its own computer sales, and, indirectly, give it a stake in webOS.
Stable, but very low margin business as HP's PC division is the last thing Samsung needs to outlay cash for. WebOS, on the other hand, could serve as a bet hedge against a
potential vertical integration of Android
because of the
Google/Motorola deal
. Pundits have argued that Samsung
might be interested in webOS for its tablets
, as it already has bada OS and Windows Phone as Android hedges in its smartphone business.
HP, on the other hand, doesn't seem to have a clue what to do with webOS, after it bought Palm for $1.2 billion, and reportedly spent $330 million developing webOS hardware. An outright sell instead of
"licensing" webOS to imaginary customers
might help it recover some of those sunk costs.
source:
Digitimes