HP calls it quits with webOS
43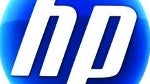 After acquiring Palm for $1.2 billion in April 2010, HP has decided to
call it quits and will no longer sell hardware powered by the webOS software
that was the key behind its purchase of Palm. In a terse statement, the Palo Alto based firm said, "
that it will discontinue operations for webOS devices, specifically the TouchPad and webOS phones. HP will continue to explore options to optimize the value of webOS software going forward
."
When HP bought webOS, the idea was to have the software in printers, tablets, phones and computers
all connecting with each other through the use of the operating system
. Instead, HP was slow in bringing products to market and when something new was produced, like the HP TouchPad,
it sold poorly
despite HP's price-cutting on the tablet.
Back in June, HP announced that it was
willing to license webOS
, but that was mostly for manufacturers producing products outside of HP's usual areas. As far as HP making back its investment in Palm, that would be unlikely. It is still being said that HP will be exploring ways to license the webOS software, and we do hope that it will finally fall in the hands of a capable smartphone manufacturer, which will take full advantage of the platform and manage to present it to the users in its finest.
Palm brought out webOS back in January 2009 when it introduced the Palm Pre at CES. At the time,
webOS was lauded as revolutionary
with its cards format and the ability to close an app by simply flicking a card off the screen. But poor marketing by Palm and a weak selection of apps was the downfall of the Pre and soon the launch of the Motorola DROID allowed Android to totally overwhelm webOS.
Is this the end of the line for the software or will a company come forward to keep it alive? We should know who is interested in the next few days.
source:
AllThingsD