Samsung asks court to let it continue to sell the Samsung GALAXY Nexus
27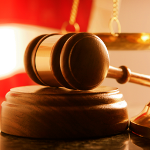 The next trial between Samsung and Apple, to be held once again in front of Judge Lucy Koh, is expected to
begin in March 2014
. In the meantime, Apple would like to get a sales ban on the
Samsung GALAXY Nexus
. This isn't news in the sense that Apple had previously asked for a sales ban on the stock Android phone and while Judge Koh initially sided with Apple,
the U.S. Court of Appeals in October said that Judge Koh had abused her discretion and overturned her ruling
.
Apple would like all 9 members of the court to sit on the panel
when making the decision, which is called an
en banc review
. On Friday, Samsung filed with the court saying that an en banc review is not necessary because Apple cannot show a connection between the allegedly infringed search technology and Apple iPhone sales to justify a ban on the Samsung GALAXY Nexus. If Samsung's alleged infringement of the patent doesn't harm sales of the Apple iPhone-as Sammy claims-Apple cannot request the injunction. Additionally, Samsung pointed out the original Federal Circuit decision against Apple does not conflict with any Supreme Court ruling.
In December, when Judge Koh rejected Apple's request for sales bans on other Samsung devices during the post-trial hearings, she cited the October decision by the Federal Circuit's panel not to allow a sales ban on the Samsung GALAXY Nexus.
source:
Reuters