Apple asks the full Court of Appeals to reverse the decision not to ban the Samsung GALAXY Nexus
37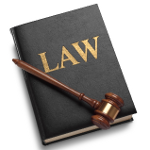 Apple has filed with the full Federal Circuit Court of Appeals seeking to overturn a decision made by a three judge panel of the court in October that rejected Apple's request for a sales ban on the
Samsung GALAXY Nexus
. The Washington D.C. based appeals court was able to give Samsung some more legal protection as the ruling offered some legal precedent that allows the Korean based company to
keep selling the Samsung GALAXY Nexus
even while preparing for the next Apple-Samsung trial which will take place in 2014.
spur a review by the entire court
, which is known as "en banc". Additionally, the earlier decision by the three judge panel was unanimous. Usually, it is a mixed decision that will be heard again by the entire court. When the three judge panel made its ruling, the panel said that Apple did not have enough evidence to prove that its patented search feature had enough of a connection to Apple iPhone sales to prove that Samsung caused enough harm to Apple to order an injunction.
Judge Lucy Koh, who presided over the earlier trial
which resulted in a $1.05 billion jury award to Apple
, will also be seated on the bench for the 2014 trial, which deals with different patents than the first trial did, and involves the Samsung GALAXY Nexus. This week, Samsung will deliver to the court its response on why the full court should not listen to arguments about banning the Samsung GALAXY Nexus. To get the full court to hear its claim en banc, Apple will need
5 out of the 9 judges
to vote in its favor. Those votes might be hard to get considering the lack of third party briefs in Apple's favor. Data shows that it the Federcal Circuit is 8 times more likely to agree to a en banc petition if there is a third party brief filed
If Apple fails to get a ruling for the en banc hearing, it can ask the U.S. Supreme Court to hear the case which would be quite unlikely.
source:
Reuters