Samsung and TSMC to fight over supremacy with 7nm chip production
11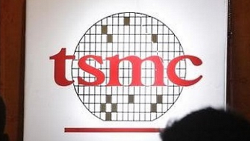 According to TSMC chairman Morris Chang, Samsung will be the main challenger in the battle for leadership in the production of chips using the 7nm process. Starting next year, chips using the 7nm process will undergo risk production at TSMC. That means that the latter will use a test chip, not one designed by a company, and run it through the manufacturing process to make sure things are rolling off the line as they should be. In 2018, volume production should begin.
Chang says that TSMC has a technological advantage over Samsung, and should end up the leader in this new, but important, sector of the chip market. While Intel also is expected to introduce chips made using the 7nm process, that company has more of a friendly relationship with the chip giant.
TSMC co-CEO Mark Liu reported during the company's annual technology forum last month, that it has reached a 30% to 40% yield on 7nm 128MB SRAM chips. The executive says that TSMC will be the first to have its 7nm production certified.
Volume production of TSMC's 10nm process will start by 2017, according to Liu. Depending on when this volume production really takes place, the Apple A10 inside the new iterations of the iPhone coming later this year (
Apple iPhone 7
,
Apple iPhone 7 Plus
and the rumored Apple iPhone 7 Pro) will either employ the 10nm process or continue to use the 14nm process used on TSMC's version of the Apple A9. Smaller process nodes result in chips that use less energy and run faster.
TSMC is expected to produce 100% of Apple's A10 chip as opposed to the A9 where it shares the duty with Samsung.
source:
Digitimes