Samsung and HTC to out Tizen-based devices in the second half of the year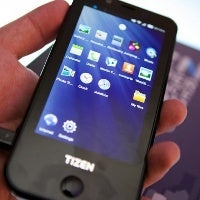 A number of companies are alegedly on board to come up with devices based on the new
Tizen mobile OS
in the second half of the year, report "PC players". Tizen is developed and supported now mainly by Intel and Samsung, which merged their MeeGo and LiMo divisions, but there are other players in the consortium, like Panasonic and NEC, as well as some of the world's top carriers, including Sprint.
Rumors are that
Samsung
and HTC are coming with smartphones based on Tizen in the second half, with Acer and Asus working on notebooks for emerging markets with the newfangled mobile OS. It will have a steep hill to climb against the established three Android, iOS and Windows Phone, but that will make it more fun for us to watch.
Tizen was caught in the act running Android apps
recently, so this might be the ace up its sleeve.