Samsung allegedly paid $250 million for the LoopPay mobile payment platform
18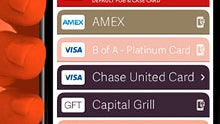 Buried in the drastic design and specs overhaul of the Galaxy S line that Samsung did with the
S6
, was another shift with seismic potential - the new flagship is the pioneer of
Samsung Pay
, the mobile payment service that promises to rule them all. Why, you'd ask? Well, with the buyout of
LoopPay
, Samsung acquired a company that allows you to do mobile payments the way you do with existing magnetic stripe cards, and merchants don't even have to retool their systems, like they have to do for
Apple Pay
.
Thus, the LoopPay technology and, respectively, Samsung Pay can potentially be accepted in tens of millions of locations around the globe, though the pilot will
start off in the US the second half of the year
, and roll out from there. Apple Pay requires merchants to equip their POS terminals with dedicated systems, that is why the uptake has been somewhat slow so far, but Samsung's decision to directly use LoopPay might quickly make it the most widely used mobile payment system. Even Google was put in a frenzy by the Samsung Pay speculation, forcing it to
acquire Softcard
in a jiffy.
How much did Samsung shell out to leap ahead of the pack in mobile payments in one fell swoop? Well, according to "multiple sources," Samsung paid no less than $250 million for the privilege, so it better start actually using it, and quick.
Samsung's cut from all transactions is reportedly much less
than what Apple, PayPal and the other unsung mobile payment heroes are collecting. This, combined with the fact that you or the merchants don't have to do anything to start using Samsung Pay the way credit and debit cards are now used, will inevitably contribute to the popularity of the platform, which, however, can only be used with the Galaxy S6 and S6 edge for now.