Samsung Pay United States launch scheduled for H2 2015
35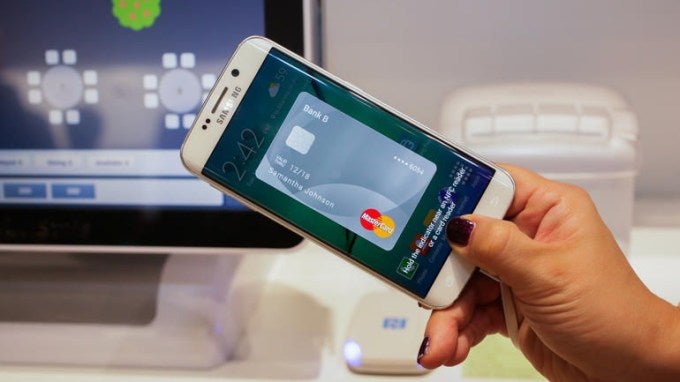 As some of you may already know, the
Samsung Galaxy S6
and
S6 edge
are the first two smartphones that are compatible with Samsung Pay, a mobile payment service that combines NFC connectivity with a proprietary Samsung technology called Magnetic Secure Transmission (MST). However, although the Galaxy S6 series comes with Samsung Pay support, the mobile payment service has yet to be launched. When unveiling
Samsung Pay back at MWC 2015
, the company said that the service will launch this summer, and it looks like a Samsung executive reconfirmed the estimated launch date a couple of days ago.
According to Park Jin-Young, Managing Director over at Samsung Electronics, Samsung Pay will be launched in the second half of 2015, with the United States and Samsung's home market of South Korea being the first two countries to get the new mobile payment service. As far as other countries are concerned, Jin-Young said that the international release schedule is still being discussed internally at Samsung.
Compared to competing technologies such as Apple Pay and Google Wallet, Samsung Pay has the major advantage of being compatible with roughly 90% of all the payment terminals in the United States, while its competitors only work on NFC-enabled payment terminals. This is a feat that was made possible by
Samsung's acquisition of Loop Pay
. It looks like the mobile payment market is starting to heat up in the United States, and it remains to be seen which company gains more traction on the long run, although Apple Pay certainly had a good head start.