Samsung Poland outs global Android 4.4 KitKat update list, Galaxy S III nowhere to be found
26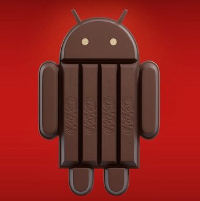 On Tuesday, the US arm of Samsung came out with a list of devices that will be updated to Android 4.4 KitKat, effective immediately. The lengthy checklist includes big-hitters like the Galaxy Note 3, Galaxy S4, and
Galaxy Note 10
.1 (2014 Edition). The previous Samsung flagship -- the Galaxy S III -- is also on the list, but it turns out that the rest of the world may not be as lucky folks from the States.
An even bigger list of internationally-sold Samsung devices slated for the chocolaty treatment was unearthed in Poland today, but the Galaxy S III does not number among them. A Polish blogger apparently got into contact with a Samsung spokesperson, who confirmed the international model of the S III won't be getting KitKat, as the amount of RAM on it (1GB) is apparently insufficient. As the folks at Unwired View point out, this is rather ironic, seeing as
KitKat is touted to be the solution for low-end devices with as low as 512MB of RAM.
It would appear that Samsung's custom overlay, dubbed TouchWiz, is, once again, to blame. Or at least it looks that way. In any case, we don't envy Samsung, as this misstep is unlikely to go unnoticed by the millions of Galaxy S III users out there.
It's rather curious that Sammy is dropping the ball just days after we commended it for doing better on the software updates front lately.
Here's the full list of international models that are reportedly en route to KitKat land: