Samsung Milk Music has finally hit its expiration date in the US
16
Music streaming services seem to be a dime a dozen nowadays. While the most notable stars in this market are Spotify, Apple Music, and Google Play Music, services like Pandora, Slacker, Deezer, and others are still fighting to have some considerable share of the market. Samsung tried breaking into this field just about two years ago with Milk Music with the though that it'd catch on with promoting and marketing with their ultra-popular Galaxy handsets. The service had a fair run, but as of yesterday on September 22, Milk Music has finally expired in the United States.
We knew this date was coming, as Samsung made the official announcement
about a month ago
that the service had an end date in sight, but it's still a bit sad to see it finally shut down for good. I personally used Milk Music off and on in between Spotify and Google Play Music, and while it certainly was more akin to services like Pandora than anything else, the app itself was fun to use and the music selections were actually quite good. While I wouldn't consider myself a loyal user of Milk Music, I did enjoy my time with with the service when I did use it.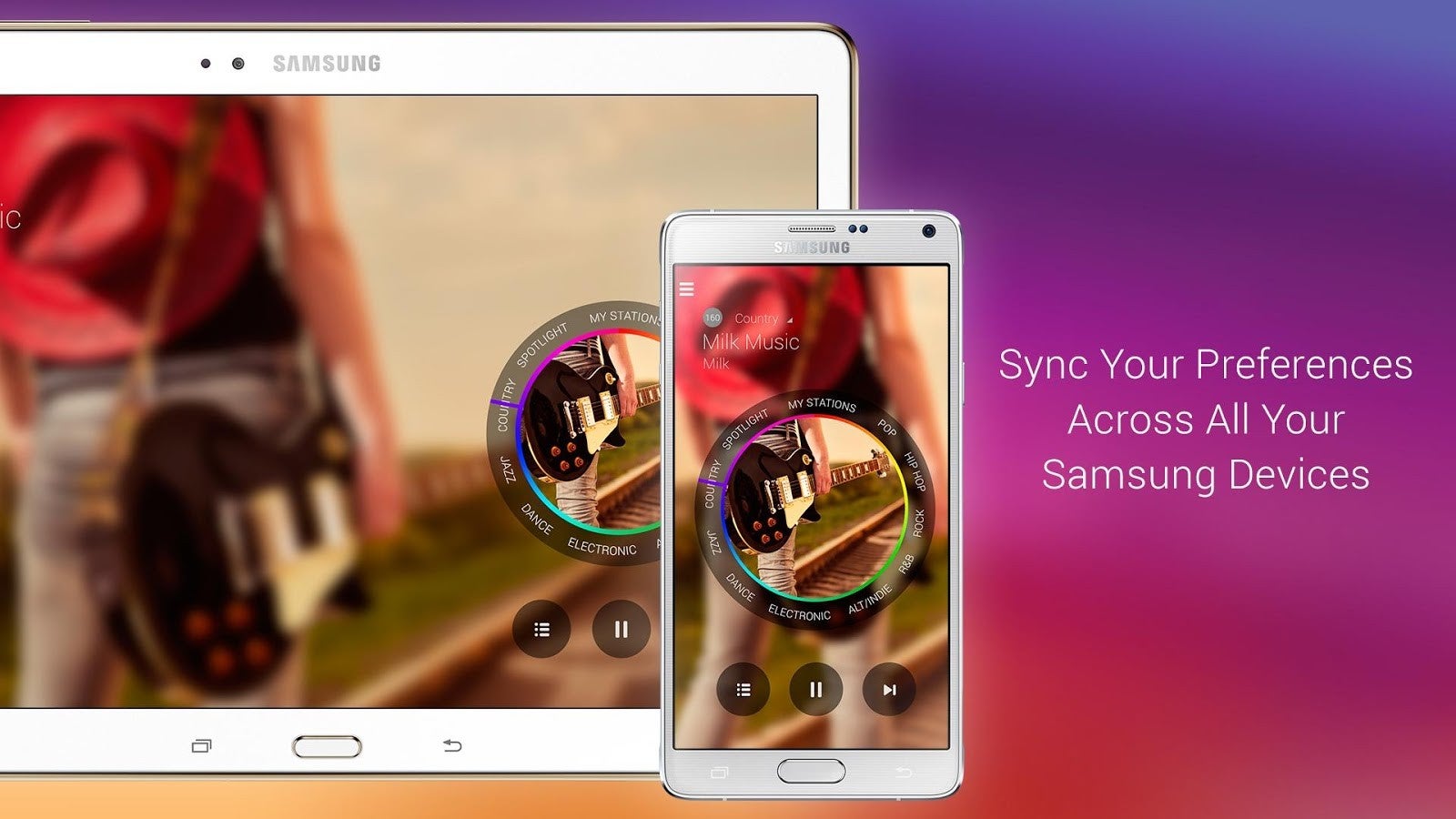 For those who don't know, Milk Music was powered by Slacker Radio. With the expiration of Milk Music, Samsung is looking to keep its partnership with Slacker in order to allow their users of Milk for a smooth transition between services. If you'd been a user of Milk Music up until now, Samsung will be giving you access to Slack Plus for 14-days for free. However, once those 14 days are up, you'll have to shell over $3.99/month in order to keep getting the benefits that come along with Slacker Plus. The benefits that you get there are quite similar to what was offered with the paid version of Milk Music, so if you were previously a paying subscriber for that, the transition should be quite easy for you.
Slacker's CEO Duncan Orrell-Jones appears to be hopeful amidst the shutdown of Milk Music, saying -
Milk Music has always been powered by Slacker Radio, and by switching over to Slacker, music fans can continue to enjoy the same personalized listening experience they've come to love...
If you were a user of Milk Music, will you be navigating over to Slacker Radio, or will you be setting your sights elsewhere?