Samsung tips a solution to your Gear Sport or Gear S3 watch battery drain woes
8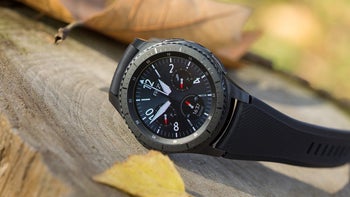 There's been a storm brewing over Samsung's popular
Gear Sport and Gear S3
smartwatches in the last weeks, as they have been victims of
battery drain
that is unprecedented for their owners. At least for Gear S3 owners, this problem is like deja vu all over again, as they had battery issues back in December, too,
after the Tizen 3.0 software update
, but these were resolved fairly quickly with another one.
Now, however, most users are reporting the battery drain happening in one and the same way - very early in the morning, with batteries at a decent 70%-95% charge before they call it quits for the night. When they wake up refreshed about eight or so hours later, the Gear Sport and Gear S3 charges are often completely gone, and they are left with a device that has to be topped off just when they have to head out the door and start the day running.
Samsung reps have
acknowledged the problem
and advised that "
the development team has said it will be fixed in a future update and we cannot speculate on when future updates will be released
." While there have been some
temporary fixes
that have proven useful for some Gear Sport and Gear S3 owners, Samsung has now answered tech journalists' requests for a comment, and has actually offered a very simple solution:
At Samsung, customer satisfaction is core to our business and we aim to deliver the best possible experience. We are aware of reports about Samsung Gear S3 and Gear Sport devices experiencing battery drain issues, and advise affected users to restart their device to resolve the issue.
There you have it, the old "did you reset the router" question from your internet provider's customer service rep can pop up in an unexpected manner. We kid, but do tell if a simple restart has actually managed to fix the battery drain issue on your Samsung Gear Sport or Gear S3 smartwatch.