Samsung Gear S4 (Galaxy Watch) rumored features overview: Here's what might make it special
3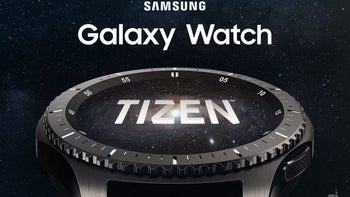 When it comes to smartwatches, the obvious first choice for many consumers is the Apple Watch, because they are already deep into the Apple ecosystem and owning such a connected device makes perfect sense. We find it hard to find a fault in that, but what about those sailing the high seas with the other big platform, Android? Samsung's lineup of smartwatches immediately springs to mind.
Samsung hasn't updated its wearables in a while, making us all the more excited about the anticipated next entry, which is presumed by many to be either called the Gear S4 or the Galaxy Watch. The smartwatch hasn't leaked as profusely as we'd probably would have liked it to, but multiple rumors and leaks have given us lots of hints as to what to expect from the watch.
Now, we've already summarized at great lengths what we expect from the wearable, but hey, it's hard to contain our anticipation. Thus, we decided to sum up all of the features in a handy list for you to explore.