The Galaxy Note 9's horizontal camera setup is returning because of battery life
37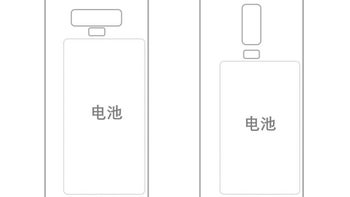 Last year's Galaxy S8 and Galaxy Note 8 were highly criticized because of their fingerprint scanner placement, although this was ultimately corrected with the Galaxy S9 lineup earlier this year by introducing a new vertical setup. However, according to
recent Galaxy Note 9 images
, it appears the horizontal camera module may be making a return along with a repositioned fingerprint scanner, and here's why.
With the
Galaxy Note 8
, the brand included only a small 3,300mAh battery pack, with many fans calling the brand out for the size after its announcement. Ultimately, because of this, it appears Samsung is keen to up the capacity, with recent information claiming that the battery could sit anywhere between 3,850mAh and 4,000mAh. However, in order to do so, the brand needs to create as much space as possible within the device so that it can accommodate the larger juice pack, hence the return of the horizontal camera setup. See, with the
Galaxy S9+
and its vertical camera setup, Samsung was ultimately able to increase the battery capacity to 3,500mAh but, considering the minimal size differences between the latter and
the upcoming Galaxy Note 9
, the huge increase in battery capacity that Samsung is hoping would be impossible to achieve. Because of this, the company has been forced to make some design sacrifices.
The
South Korean brand
appears fully aware of the disadvantages that come with the horizontal setup but also appears keen to please its customers, hence the newly-positioned fingerprint scanner that will sit below the camera module. Considering the device's height, it's clear that the sensor may still be a bit of a stretch for some consumers but, if these claims are accurate, the higher position may be something users are willing to deal with in exchange for a significantly improved battery life.