The Galaxy Note 9 may have highly customizable UI
17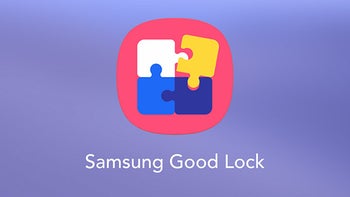 Released a couple of years ago, the Samsung Good Lock app used to let users customize some aspects of TouchWiz (now Samsung Experience) in ways otherwise reserved for custom ROM users. The app made sense, because Samsung's Android skin was already so heavily modified, and the response from the community was overly positive. However, Good Lock was initially developed for Android Marshmallow, and by the time Nougat rolled around, it became unusable. The good news is, Good Lock is coming back and it may be featured on the Galaxy Note 9.
A couple of days ago, Samsung released an updated version of the app in South Korea, an although the folks over at
XDA
have figured out
a way
to make it work in other regions, the process is rather tedious and some features of the app are broken. However, as has been the case with other Samsung apps, it will likely launch globally in a matter of weeks or months. In fact, we wouldn't be the least bit surprised to see it showcased on the Galaxy Note 9, sometime in August. What better way to show it off to the world than on the latest version of the Samsung Experience?
But what is the app all about? Let's have a look!
As we've already mentioned, Good Lock is an app that lets you tune parts of the Samsung Experience UI to your liking. For example, you can change the way the Recent Apps screen looks and behaves. One new setting allows you to have recents cards that scroll horizontally, while another lets you have them spread out like a fan. You can also switch between between short and tall cards, depending on your preference. Short cards are neat, because they let you see more of your current screen in the background, while taller ones let you see more of the respective apps you're scrolling through. Here's a short video from @UniverseIce that showcases this feature:
Good Lock also lets you change the color of the notification shade and the style of the Edge Lighting pulse light, but these are just for visual flair. Lock screen customization, on the other hand, let's you perform more meaningful adjustment to the experience, such as creating a lock screen dock that can show up to 6 apps of your choosing.
There's also a new Routines feature, which allows you to run IFTTT-like functions without downloading a separate app. For example, you can set a Routine so that when you open a certain app, let's say the camera, it automatically puts the screen brightness on highest. Or conversely, a reading app that automatically dims the screen. Pretty neat stuff.
The Edge Touch feature allows you to change the sensitivity of certain areas of the edge display, so as to prevent accidental touches. As you can see from the screenshot below, it lets you set up new Edge zones on either side of the screen, depending on your dominant hand, and resize them to your liking. And then there's the One-Handed Operation+ mode that tosses more features into the mix with swipe gestures and size/transparency customization options.
Good Lock is now available in South Korea, but the rest of the world will have to wait (as is usually the case with Samsung apps). Since the Galaxy Note 9 is inching ever closer — it may actually launch in
early August
this time around — we wouldn't be surprised if Samsung took this opportunity to also showcase the updated Good Lock app to the world.
However, if you're not planning on buying a Note 9, you'll be pleased to hear that Good Lock will also be compatible with older Samsung phones running Android 8.0 Oreo, such as the Galaxy S7, Galaxy S8, Note 8, and Galaxy S9.

ALSO READ: