New Samsung Galaxy S9 and S9+ renders show the phones next to each other
53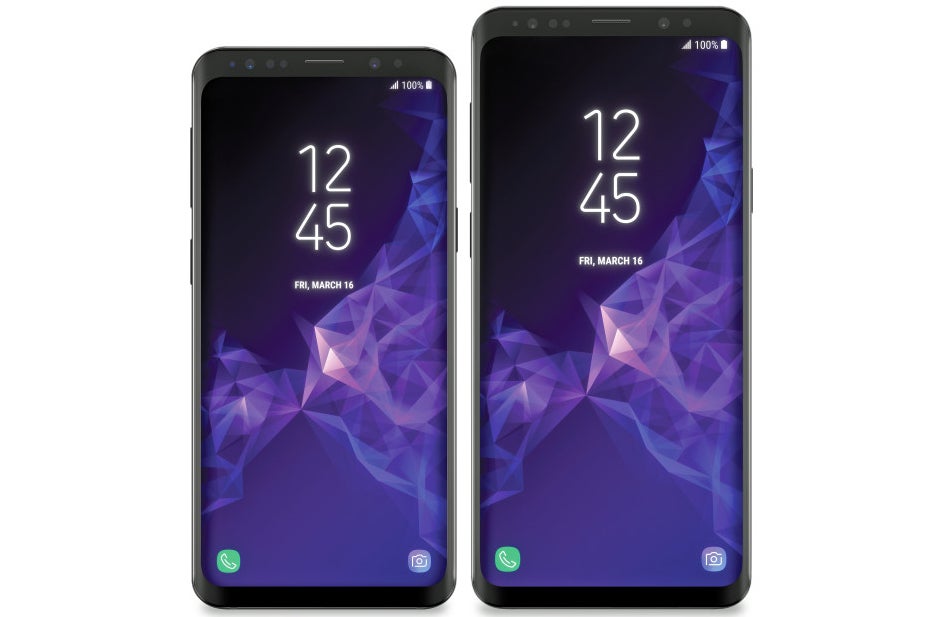 A couple of days ago, Samsung confirmed that it wouldofficially announce its Galaxy S9 family of smartphones on February 25 at MWC2018. For now, the company doesn't want to say much about the S9 series, otherthan the fact that it's going to bring a "reimagined" camera.Nevertheless, leaked renders - and even videos - have been suggesting that the Galaxy S9and Galaxy S9+ won't be too different from the S8 and S8+, at least not when it comesto design.
In case you had any doubts about what the S9 family wouldlook like, we can now take a peek at two renders that seemingly show the S9 andS9+ next to each other - see above. These appear to be press renders (as in:Samsung itself might be using them once the handsets are announced). Since theimages come from Venture Beat and Evan Blass (aka @evleaks - famous forrevealing many, many phones before their official announcements), chances arehigh that this is exactly what the real Galaxy S9 and Galaxy S9+ will look like.
Unfortunately, these new renders only show the Galaxy S9 andS9+ from the front. But we know that their rears is where they should actually differfrom the S8 and S8+, first thanks to a repositioned fingerprint scanner. Anotherthing to note is that the 5.8-inch Galaxy S9 should feature a single rearcamera, while the larger 6.2-inch Galaxy S9+ is expected to offer a dual rearcamera.
In the US, both the Galaxy S9 and Galaxy S9+ should be powered byQualcomm's high-end Snapdragon 845 processor. However, it'ssaid that the S9 will offer 4 GB of RAM paired with 64 GB of internal memory,while the S9+ could benefit from having 6 GB of RAM and 128 GB of internal memory.
Samsung might start selling the Galaxy S9 and S9+ on March16, or at least that's what the date seen on the phones' home screens issuggesting. These may become the most expensive Galaxy S phones to date, although, for now, exact prices can not be confirmed.
source: Venture Beat