Samsung Galaxy S4 catches fire under the pillow of a 13 year-old girl
99+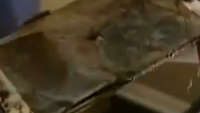 A 13 year-old Texas girl, who kept her
Samsung Galaxy S4
under her pillow, was awoken by the smell of something burning. Unfortunately, it was her Samsung Galaxy S4 that was the source of the acrid smelling smoke. At first, Ariel Tolfree went back to sleep, but before things could get out of hand, she woke up again from the smell of her handset getting burnt beyond recognition.
The cause of the fire? The Tolfree family blames a replacement battery for the incident. There was no word on whether the replacement cell was an authorized replacement. Last year, there was a series of incidents that took place where Apple iPhone and Apple iPad users received shocks (
at least one was fatal
), supposedly from the use of unauthorized third party battery chargers.
Regardless of who is at fault here, Samsung did agree to ship Ariel a brand new phone (a
Samsung Galaxy S5
perhaps?) and replace the singed bedding, pillow and other damaged materials. Samsung does warn owners of its handsets not to keep it under bedding (like a pillow) as that can restrict air flow and possibly cause a fire.
"Covering the device with bedding, your body, thick clothing or any other materials that significantly affect air flow may affect the performance of the phone and poses a possible risk of fire or explosion, which could lead to serious bodily injuries or damage to property."-Samsung warning that comes with phone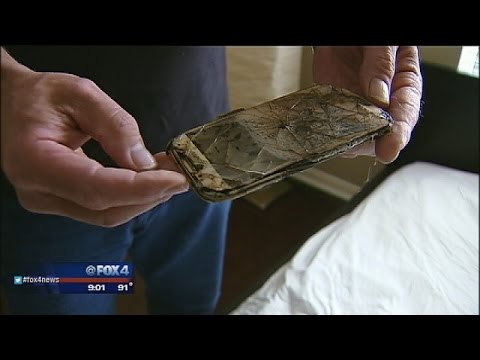 Thanks for the tip, Sid!
source:
FOX4News
via
UPI
Recommended Stories