Best Buy lets you save up to $650 on the Samsung Galaxy S10 (trade in required)
8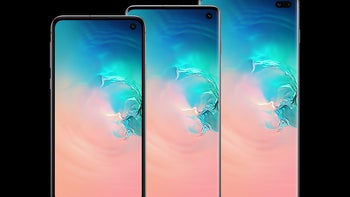 Yesterday, Samsung officially announced the
Galaxy S10 smartphone series
- succeeding the Galaxy S9 of 2018 and including four distinct models: Galaxy S10e, Galaxy S10, Galaxy S10+, and Galaxy S10 5G (this one won't be launched in the near future). If you're planning to pre-order a Galaxy S10 while trading in an old phone, you may want to do this via Best Buy. That's because the giant retailer can give you up to $650 back when you pre-order, trade in an older device, and activate the new smartphone on Verizon, AT&T, or Sprint. Unfortunately, T-Mobile users can't take advantage of this offer.
Best Buy is already accepting pre-orders for the Galaxy S10e, Galaxy S10, and Galaxy S10+. To qualify for the retailer's trade-in deal and get up to $650 back, you will have to purchase your S10 with a 24-month installment billing plan (Verizon Device Payment, AT&T Next, or Upgrade Sprint). Savings will be "reflected in reduced monthly payments over the life of the device." If you want to get the maximum amount of money back, you'll need to trade in a not-too-old (and expensive) phone like the iPhone XS, Google Pixel 3, or Samsung's own Galaxy Note 9 and Galaxy S9 - all should be in perfect condition.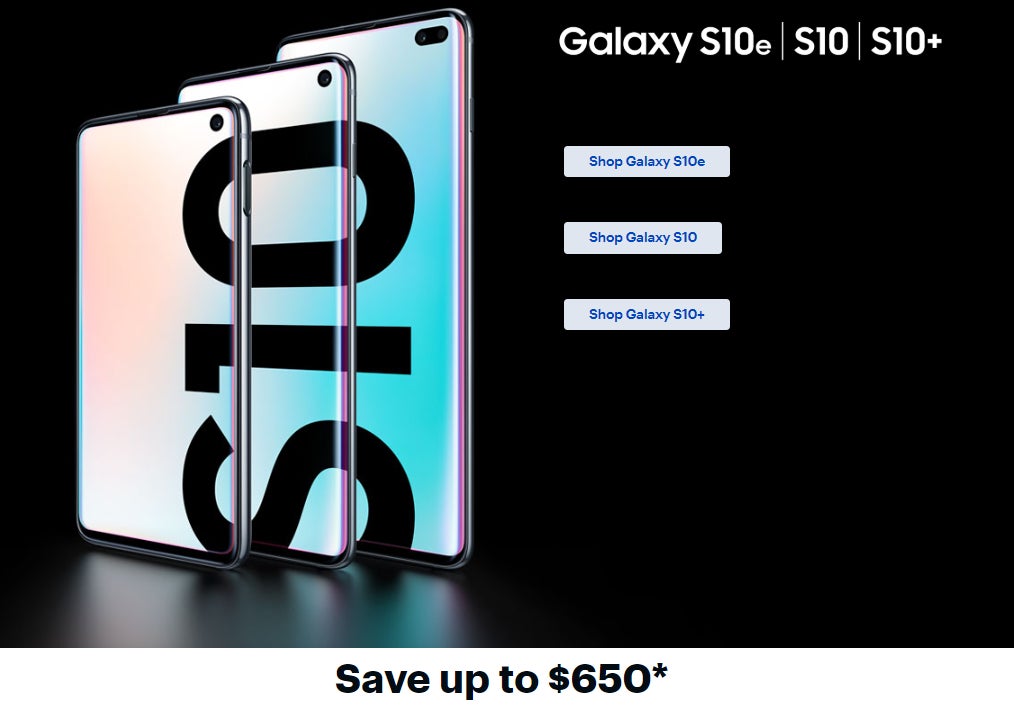 In case you want to purchase an unlocked Galaxy S10 (without activation on a carrier), Best Buy will only give you up to $550 when you trade in an old phone. This offer is similar to Samsung's own Galaxy S10 trade-in deal (available on the company's official website).
If you pre-order a Galaxy S10 or Galaxy S10+ on March 7 the latest, you'll receive free Galaxy Buds wireless earphones (a $129.99 value) - this is valid both at Best Buy and at Samsung, but it does not include the Galaxy S10e model.
The Galaxy S10e, Galaxy S10, Galaxy S10+ will all be released on March 8. Prices for the new handsets start at $749, $899, and $999, respectively - depending on RAM and storage space. A more detailed look at the
Samsung Galaxy S10 series pricing can be found here
.