Samsung Galaxy S10 comes with pre-installed software for "anti-malware protection"
10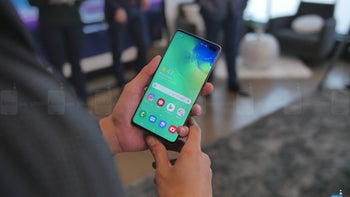 Samsung and McAfee have a long-standing partnership, as the latter provides Galaxy smartphones with software that protects them against security threats. For the fifth year in a row, Samsung
announced
it has decided to include McAfee software on its flagship smartphones, in this case, the
Galaxy S10
.
As part of the collaboration between the two companies,
all Galaxy S10 models
come with pre-installed software for "anti-malware protection." On top of that, McAfee added Samsung Secure Wi-Fi service, for which the company provides the backend infrastructure.
However, McAfee mentions that secure Wi-Fi is provided in the United States only for T-Mobile and U.S. Cellular customers.
Samsung Galaxy S10
owners in Europe will benefit from this service as well but only in selected markets. The South Korean giant will offer 250MB of monthly data volume at no cost, but customers will have the option to purchase unlimited daily or monthly bandwidth.
For the first time ever, Samsung announced that its partnership with McAfee will be expanded to smart TVs, PCs and laptops, which will be protected by similar software that will come pre-installed on its products.