Samsung Galaxy S III first ad is out: "designed for humans," not aliens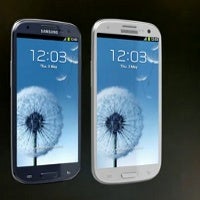 The
first ad
for the Samsung Galaxy S III is now out and it shows the best of what you can use the handset for, and underscores its human element. The commercial shows little of the Galaxy S III, and instead focuses on a lot of gorgeous moments and landscapes you could be able to better enjoy with Samsung's newest phone.
The unique features of the SGS III are underlined once again - it
"recognizes who you are,"
(face detection)
"follows your every move, sees your best side"
(camera) and finally,
"waits till you're asleep."
(front facing camera tracks whether your eyes are on the screen and if not turns it off)
We for once think that's excellent advertizing, with no jabs at the competition, but we wish we saw more of the actual handset. And of course, it feels just a bit weird reading that the handset is "designed for humans," not just "people" but let's not be picky and just enjoy the ad below. How do you like it?
source: Samsung Tomorrow