Samsung Galaxy S 4 feature Group Play lands on Galaxy Grand
3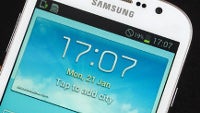 Group Play is one of the many
new features
that Samsung introduced during the
Galaxy S 4 announcement
. Basically, it allows several Galaxy S 4 owners to enjoy the same content on all devices – like playing a particular song simultaneously, for example. This perk, however, won't be available solely on the Galaxy S 4, as other Samsung devices are bound to get it as well. In fact, owners of the
Samsung Galaxy Grand
in India can already give it a try after a recent software update added Group Play to their devices.
Yet this isn't the full-fledged Group Play that will be present on the upcoming
Samsung Galaxy S 4
, as it turns out. The Samsung Galaxy Grand is limited to sharing only pictures, documents, or music with other compatible devices connected to the same Wi-Fi network, or via Wi-Fi Direct. What's missing from the equation is the ability to share videos. Playing multiplayer games wirelessly isn't possible either.
That begs the question whether the rest of the Galaxy S 4 features that are to be retrofitted onto other Samsung smartphones will be also trimmed down in a similar fashion. One of these smartphones bound to be spiced up with the new perks
is the Samsung Galaxy S III
, and our guess is that the
Samsung Galaxy Note II
will follow suit. Perhaps it all depends on whether a particular device has the processing power to deliver a smooth experience with each particular feature. After all, the Galaxy Grand is just a mid-range device, while the S III and Note II pack a much more serious punch. What do you, guys, think?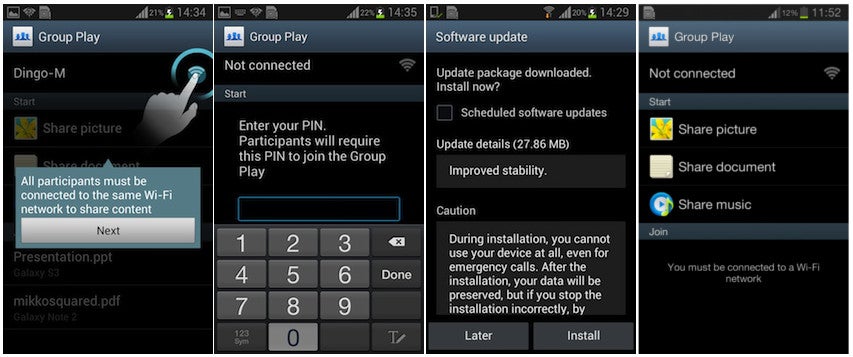 Recommended Stories