Samsung Galaxy S 4 hands-on
99+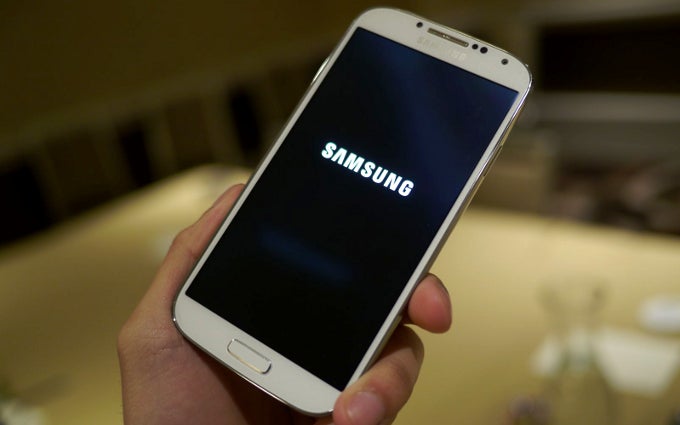 Taking 2012 by storm, Samsung catapulted all the way to the top last year, as the Korean based company delivered timeless devices over and over again with little pause for its rivals to combat its insatiable appetite. Claiming victory while looking down from the pinnacle of the mountain, Samsung as a whole transformed from being a competitor trying to emerge from a heap of hard rollers, to the one taking ownership of the crown in the smartphone kingdom. Today marks yet another triumphant push forward in retaining that prestigious crown, seeing that the highly anticipated Samsung Galaxy S IV just became official-official.
From a hardware standpoint, it doesn't particularly come off so farfetched over other recent entrants in the Android space, but rather, it's the incremental improvements in the experience that's the focal point for this flagship. Are we disappointed by this shocking revelation? To an extent, yes, but that doesn't mean that we should quickly look the other way – so let's see if it can still make us salivate with anticipation.
We're not going to cover this portion as extensively as some of you would like. Why's that you ask? Frankly, there isn't a drastic redesign seen with the Galaxy S IV. Indeed, some of you will be bummed by this known fact, especially when you take into consideration that good looking designs are what people take notice first with most things. Strutting the familiar design style of its processor, the appearance, choice of materials, and build quality of Samsung Galaxy S IV remains largely the same.
While metal bodies melt our hearts, plastic ones don't normally get the same kind of love. We can't say we're totally going gaga over this plastic chassis, which is strangely is more prone to smudges and fingerprints than before, but we do appreciate the subtle sprinkling of a new premium element on its body – a brushed metallic bezel outlining. Beyond that, it's indistinguishably a "Galaxy" smartphone, recycling some of its predecessor's design choices.
Around the handset's trim, we're greeted to the same set of ports and buttons – these consist of its power button, volume control, 3.5mm headset jack, mic, noise-cancelling mic, and microUSB port. Just like before, the Galaxy S IV relies on the same MHL adapter to gain video-out functionality. However, they're kind enough to discretely incorporate an IR blaster into the power button, which turns it into a universal remote. As for cameras, it's carrying along a 2-megapixel front-facing one and a monster 13-megapixel rear snapper that shoots 1080ps videos. Thankfully, we're given the conveniences of having a removable 2600 mAh battery and a microSD slot. Not surprisingly, the handset is going to be available in 16, 32, and 64GB capacities – with your choice of selecting it in either white frost or black mist.
No doubt we would've like to see something on a grander scale, but there's consolation in the way Sammy has maintained the handset's figure over its predecessor. We know it's donning a larger 5-inch Full HD Super AMOLED Display, but remarkably enough, we're most impressed by how they've kept its size the same. At 136.6mm x 69.8mm x 7.9mm in size, not only does it improve over the Galaxy S III's already svelte figure, but it bests even some of the other recent heavy hitters new to the Android space – like the stylish
HTC One
. So yeah, it's super thin and surprisingly easy to handle for something bearing a 5-inch screen!
On top of that, did we mention its weight is almost unrecognizable as we hold it, since it's only at 130 grams? Overall, it might lack the stylish nature that we crave in getting our eyes affixed on it from afar, but at least they've been able to make the necessary iterative improvements in its size.
Oh joy! Needless to say, Sammy's Note II showed us what the company is willing to experiment with in terms of screen sizes, but we get the feeling that they're trying to do the same here. On paper, its 5-inch Full HD (1080p) Super AMOLED display pushes the envelope in making it phablet-like, but for some strange reason, we're not as mesmerized with this display. We know what we were dreaming about in our sleep, you know, those flexible OLED displays and whatnot, but there's nothing of the kind here on the Galaxy S IV. Rather, it's the same Super AMOLED display that our eyes have been feasting on for a while now – with the exception that this is the first one to sport full HD resolution (1080 x 1920). Doing the math, its display produces a pixel density of 441 ppi, which is undeniably up there, but it doesn't break any new ground. In comparison, the HTC One's display delivers a slightly higher pixel density of 468 ppi.
Honestly though, it's still detailed enough, to the point that most people would hardly tell the difference. And just like before, this display on the Galaxy S IV packs all of the lovable qualities we appreciate about Super AMOLED displays – like its iridescent color tones, wide viewing angles, and overall wow factor. Interestingly enough, it's pretty impressive how they continue to chop down on the screen's bezel, which translates over in giving the handset a skinny frame.
Although it's not something that's seen initially from a cursory glance, Sammy throws in one enticing new feature to the display that brings forth some useful functions. Remember how you can hover over things with the Note II's S-Pen? Well folks, we have the same functionality here! However, instead of relying on a stylus, it's done with nothing more than our fingers! With our finger hovering around 1 to 2 centimeters from the display, it's able to register our finger's movement. Quite frankly, it works rather well and it's very accurate too, but we'll explain more of the neat implementations of the feature later.