Samsung Galaxy Note5 vs iPhone 6 Plus, Galaxy Note 4, Xiaomi Mi Note Pro blind camera comparison, part 1: vote for the best phone
51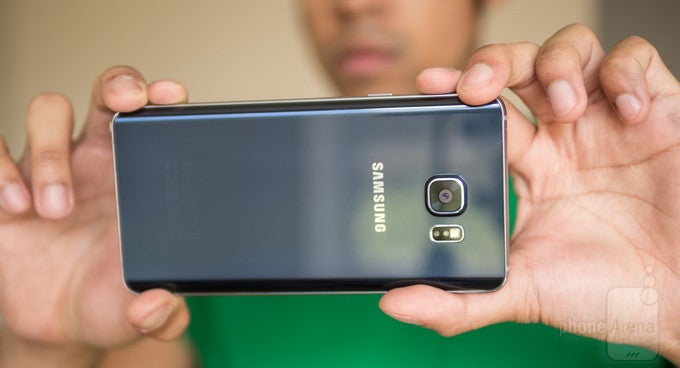 Although it has been only a week since the
Samsung Galaxy Note5
got announced, we've grown quite familiar with it by now. After all, we've already given it the unboxing and review treatments; we can say with confidence that know Samsung's new phablet in and out. But there's still more fun to be had with the latest Note handset, so today, we're featuring it in a blind camera comparison.
This is part 1 of a multi-part blind camera comparison. Today, we're focusing solely on daytime stills in hopes of seeing the best these four cameras can produce. And speaking of cameras, it's about time to clarify what we'll be stacking up the Samsung Galaxy Note5 against.
Contender number one is the
iPhone 6 Plus
, with 8 megapixels of resolution and optical image stabilization. Apple's phone has always been a formidable shooter and should prove a worthy contender in this race. Next to it we have the
Samsung Galaxy Note 4
, which may be a year old now, but its 16MP cam with OIS should not be underestimated. And it will be great to see if there's a noticeable difference in performance between the two Notes' cameras. To make things spicier, we've also featured the
Xiaomi Mi Note Pro
in this comparison. It is a high-end Android phablet that will be standing its turf with a 13MP, optically stabilized camera.
Okay, now let us show you some photos! Below you'll see four scenes captured with these four phones' cameras. All we ask from you is to take a good look at the shuffled images and to vote for the one you like best. To make it easier for you to pick a favorite, we've included side-by-side preview images for each scene. And in a slideshow gallery you'll find close-ups of the same area of the frame, followed by the actual images in high resolution.
Scene 1: The back yard
Here's where our shooting session started. The well-illuminated sky and yard are in contrast with the trees to the left, which makes for a tricky shot.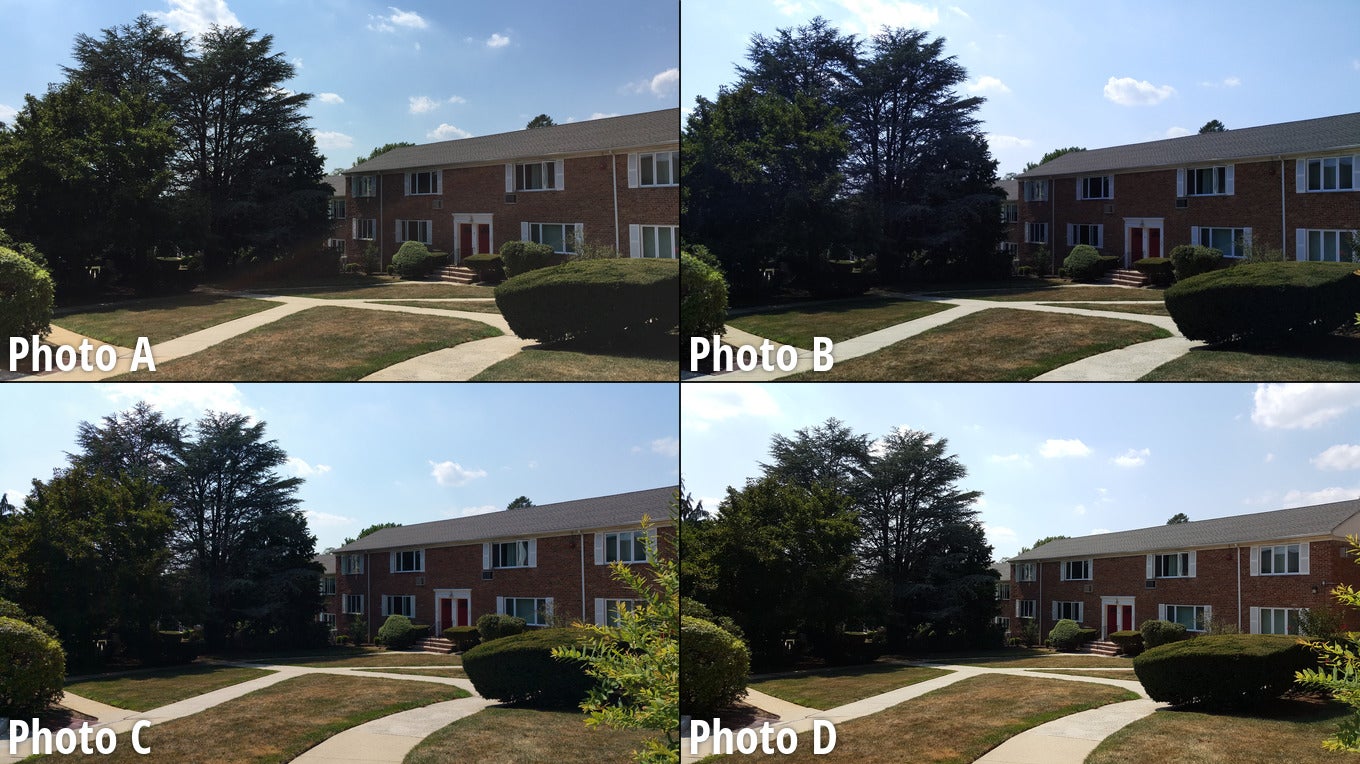 Side-by-side preview. Click on the image to zoom in.
Scene 2: Hobbymasters
These images were taken later in the afternoon. Whoever the artist is, they got some skills!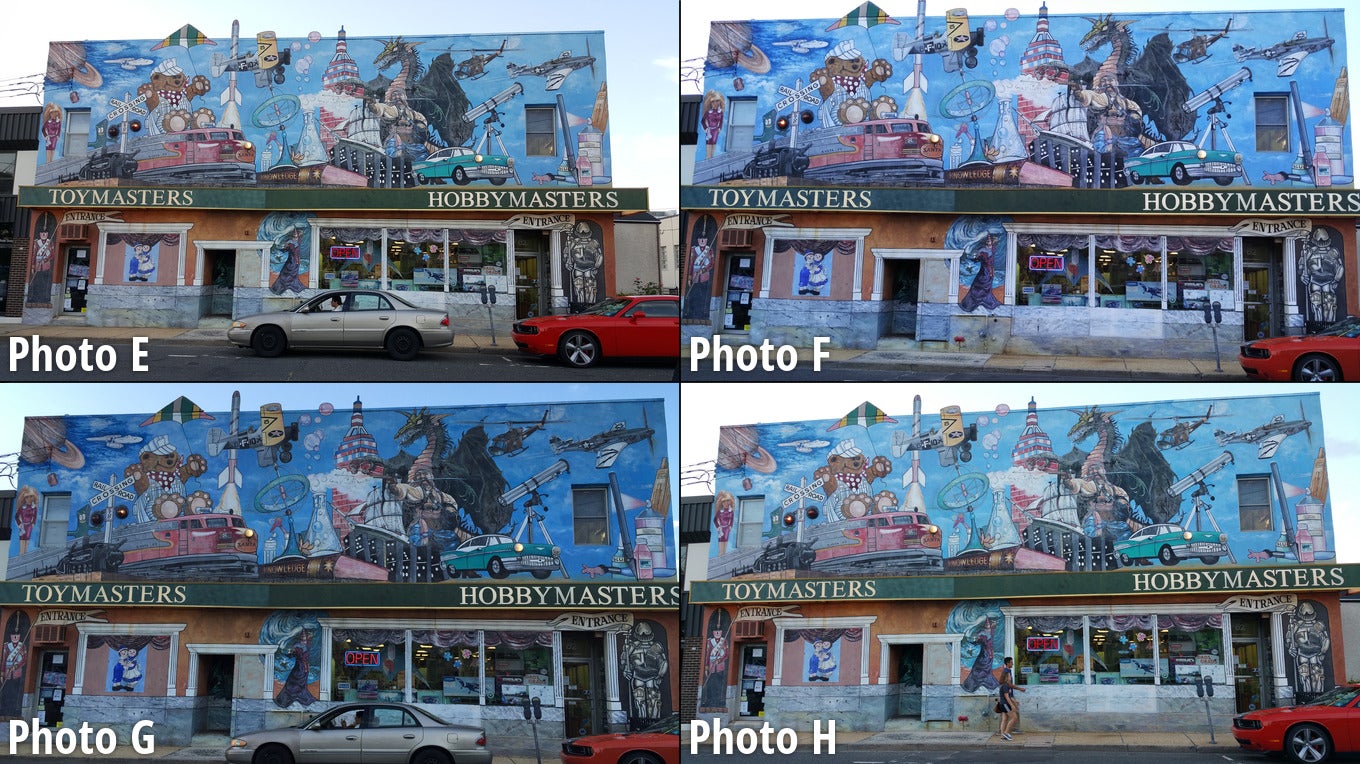 Side-by-side preview. Click on the image to zoom in.
Scene 3: 16 Moore St
A scene like this is a challenge to expose with all the light scattered throughout the sky. Also, there's plenty of intricate detail to analyze in the close-ups.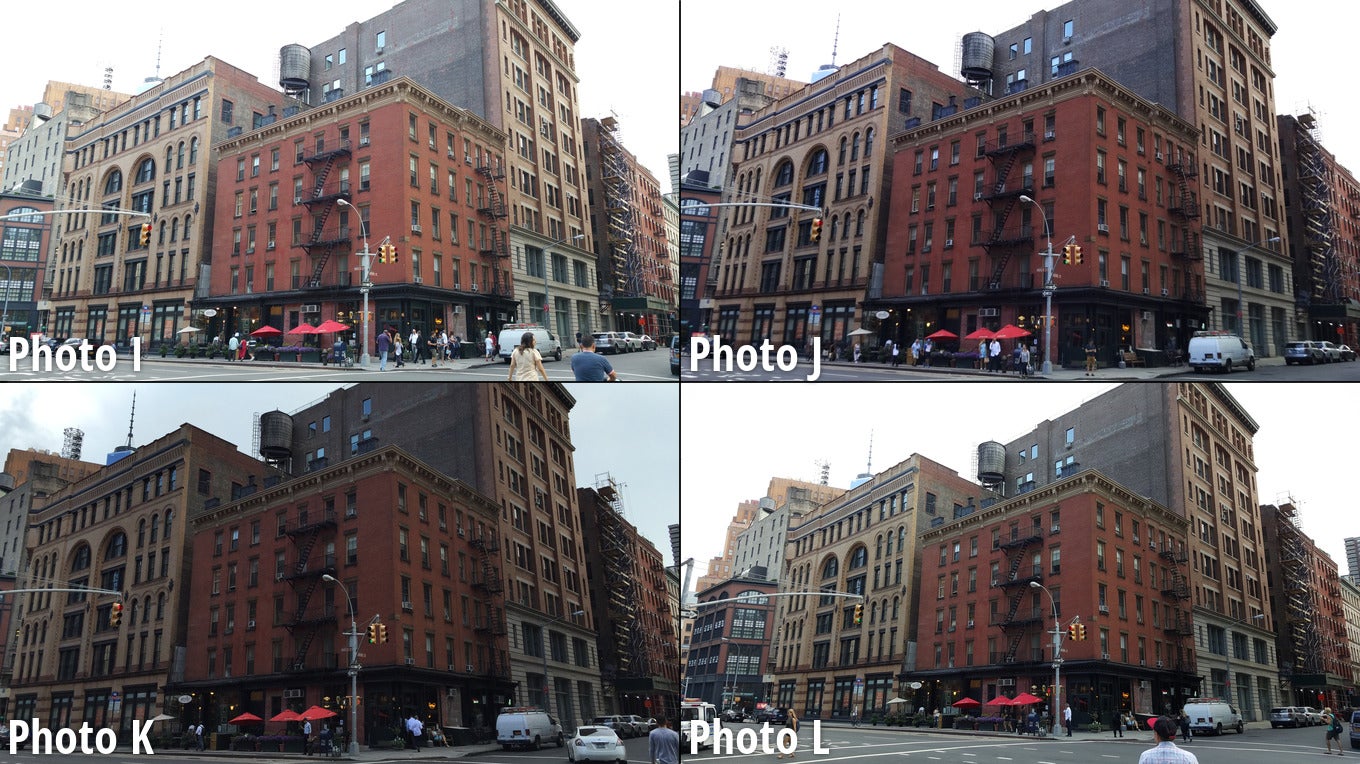 Side-by-side preview. Click on the image to zoom in.
Scene 4: A waving banner
If you take a close look at this scene, you'll see an ad promoting the iPhone's camera. But will it be the most liked camera in this particular scene?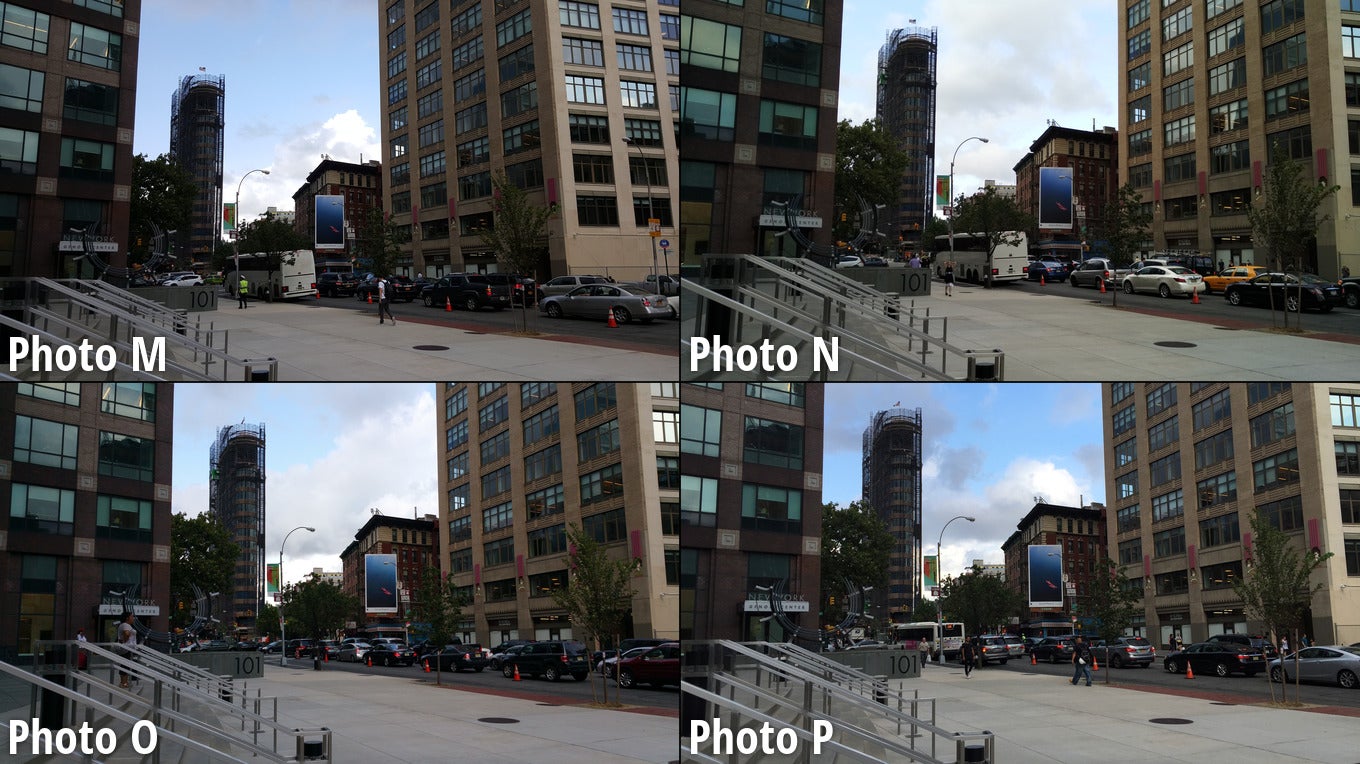 Side-by-side preview. Click on the image to zoom in.