Samsung Galaxy Note II with 5.5" AMOLED to be narrower than the Note, release moved to September
36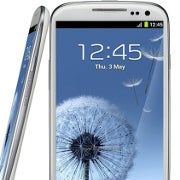 A 5.5" AMOLED display has been confirmed for the upcoming
Galaxy Note II
, according to a tipster, but the device is actually narrower than the current Note, despite the larger viewing estate.
The source has said that these design cues are taken from the Samsung Galaxy S III, which is a pretty compact device for a 4.8-incher. Of course, we hope that the Note II won't be just a larger S III with a stylus, but will have its distinct personality that made the device
so popular
, and carved a niche where nobody thought it existed before.
The source chips in on the release date as well - they say the announcement of the Note II has been moved to September instead of October, to give Samsung a head start before the release of the iPhone 5. The sooner, the better, we'd say.