S Pen model numbers suggest yellow Galaxy Note 9 may not launch after all
8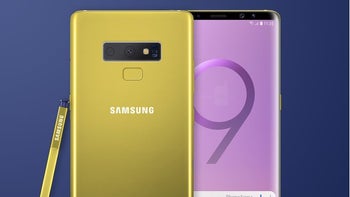 Just under three weeks ago new information revealed that Samsung was planning up to
five Galaxy Note 9 color
variants, although, at the time, it was claimed that only three offerings would definitely launch, with the remaining two still being internally debated. Now, however, thanks to
new S Pen
model numbers obtained by
GalaxyClub
, the complete range of colors has been revealed.

When talking about the updated S Pen as a whole, it's worth noting that the product goes by the code EJ-PN960. However, when the specific color is taken into account, this code is accompanied by even more characters which Samsung has internally assigned to each one. For example, the PN960BBEGWW name is one of the many that has been spotted, suggesting an S Pen for a black Galaxy Note 9 is on the way. In addition to this, the BJEGWW character group is also listed, confirming a grey variant is on the way, while, much like Samsung's recent launches, a purple model has been exposed thanks to the presence of the BVEGWW code. Lastly, though, revealing that Samsung has greenlit both other models, the Galaxy Note 9 will also be made available in blue and brown, as confirmed by the PN960BLEGWW and PN960BAEGWW model numbers respectively.
Interestingly, there is no mention of the
yellow Galaxy Note 9 model
which has been teased by Samsung, although this may have a logical explanation. See, despite the fact that the S Pen featured in Samsung's promotional content is yellow, the clickable tip that it includes is actually purple, suggesting some of the Galaxy Note 9 variants may ship with S Pens that boast contrasting colors.
At this point in time, this is simply speculation, but considering all of the recent information seems to directly contradict Samsung's official teasers, contrasting S Pens may be a possibility. In any case, though, with just over a month to go before
the official event
, it won't be too long before the colors are officially confirmed.