Galaxy Note 9 in yellow confirmed? Here's what it could look like
41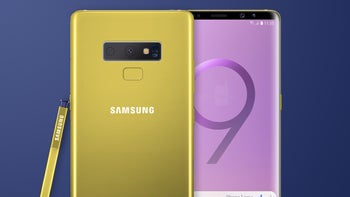 Galaxy Note 9 in mellow yellow? Sure, but that's not the shade of yellow we'd imagined Samsung would use. And here's why...
After so many Galaxy Note 9 leaks in over the previous couple of months, Samsung has finally set a date for the long-awaited
"Unpacked" event
where the Note 9 will be revealed -- August 9th.
As usual, the company teased us with a short video, this time around highlighting the S-Pen, which is rumored to pack a
number of improvements
over previous models, but there's something else that caught our attention. The color of the stylus that was shown in the teaser video. Upon seeing it, the first thought that sprung to mind was:
WHAT KIND OF COLOR IS THAT?
It's obviously yellow, but look closer. It has this dirty quality to it and it's nothing like the "Gold" colors that we've seen on the Galaxy S7, S8, S9, and Note 8. It looks much more saturated and garish, but that's not what bothers me. It just doesn't look like 'pure' yellow is what makes it weird. In fact, many people would unfavorably equate this color to a certain bodily fluid, but it's likely just an illusion.
After giving the video a second watch, it became apparent that this is likely a result of the rendering technique that was used to create it. Notice the deep blue background against which everything takes place. The S-Pen shown in the teaser is actually a 3D model, and as such, it is made up of different materials that have different reflective properties. The slight greenish tint on the S-Pen is likely a result of the 3D model reflecting some of that blue in the background, which creates a green cast on the S-Pen itself. But either way, we thought we'd take a look at what a garish yellow Note 9 would look like, so we took what we saw in the teaser and created some new renders.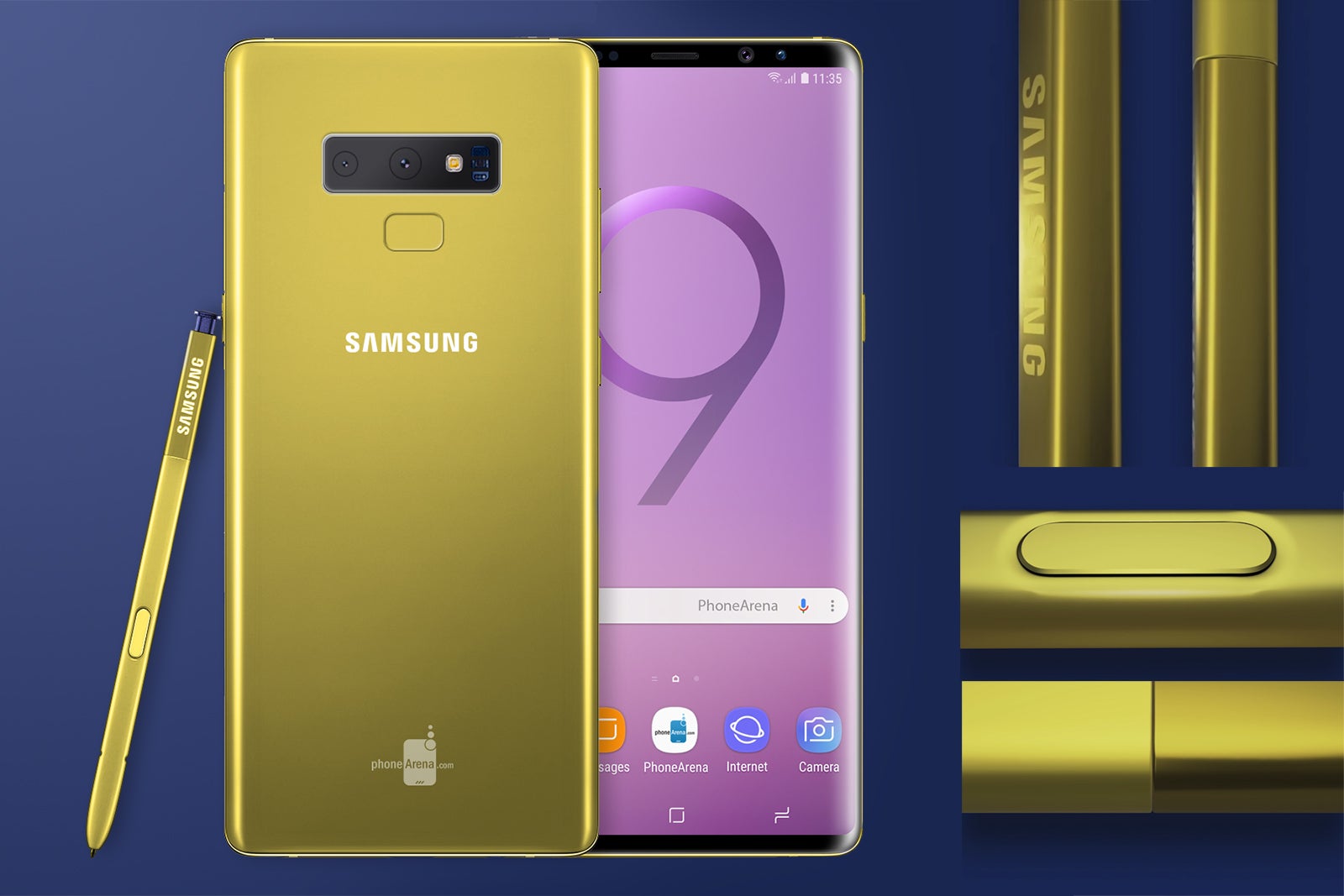 Samsung Galaxy Note 9 render in yellow next to stills from the official "Unpacked" event teaser
Just look at that "yellow"
Blue 'clicker' = blue frame?
What's more interesting, is that the the "clicker" of the S-Pen is blue, while the rest of it is yellow. This could potentially mean that Samsung is preparing a version of the Note 9 with a yellow back and blue frame. If you look at previous Samsung devices with S-Pens, the clicker part of the stylus has always had the same color as the frame of the device. Does this mean that we are 100% getting a blue-and-yellow Galaxy Note 9? We can't be 100% sure at this point, but looking back at previous designs, it is indeed possible, so we decided to visualize this possibility as well.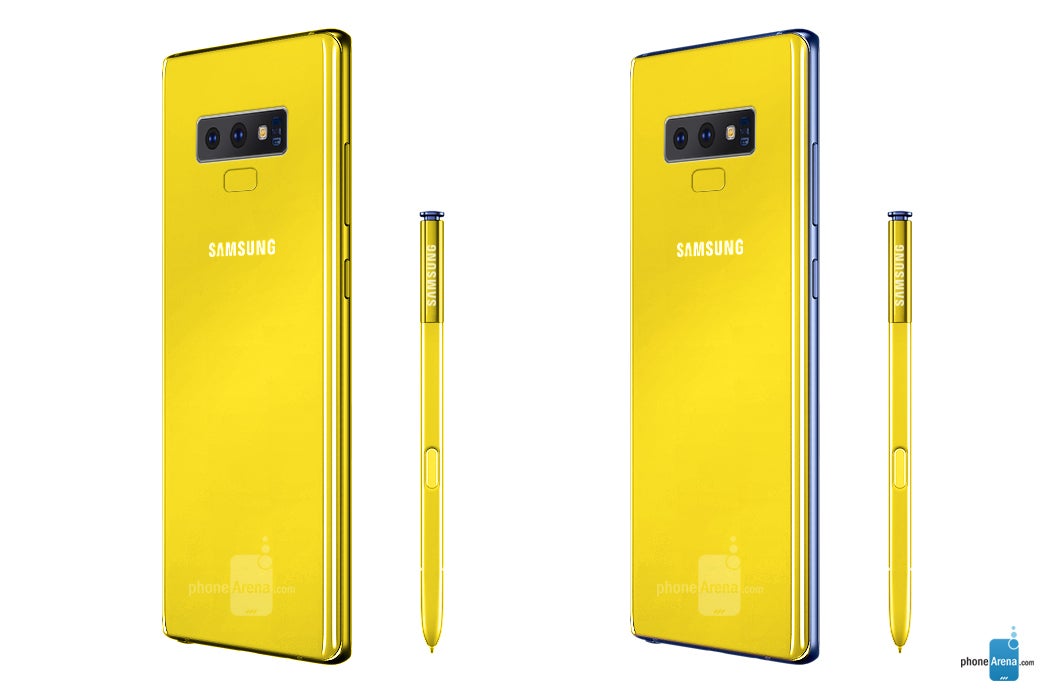 We got rid of the green tint that was present in the teaser video and tried to visualize what a blue-and-yellow Samsung Galaxy Note 9 could look like in neutral lighting. We also made a render that is all-yellow (save for the S-Pen clicker)
We also tried to get rid of the green cast that was present in the video and our renders with the blue background, and tried to imagine instead what a Galaxy Note 9 with a yellow back could look like under a bright, white light. It certainly does look better without the greenish tint, but we can't be a sure if this is what Samsung has in mind for the new color option.
But anyway, are you interested in a yellow Samsung Galaxy Note 9? What do you think about the color shown in the teaser? Do you like it, or would you rather have regular yellow and/or "Gold"? Tell us in the comments below?
Disclaimer: The images featured in this material have been made by PhoneArena and are based on preliminary information about the respective device(s), such as, but not limited to, factory CAD blueprints and live photos of the device(s), or accessories thereof. As such, the images found herein may not be fully representative of the final design of the device(s).
ALSO READ: