Samsung Galaxy Note 8 sets a new pre-order record in South Korea and in the U.S.
80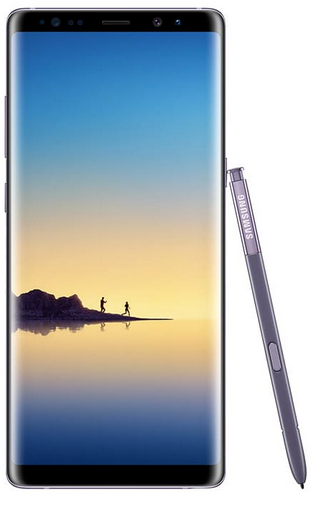 395K Galaxy Note 8 units have been pre-ordered in South Korea over 24 hours
Last year, when the
Samsung Galaxy Note 7
was unveiled, pre-orders for the device went through the roof. Had the phone not been recalled twice and subsequently taken off store shelves, it might have become one of the most popular handsets ever offered by Samsung. This year, the
Samsung Galaxy Note 8
is smashing pre-order records set by previous Galaxy Note devices.
For example, after 24-hours in South Korea, 395,000 units of the Galaxy Note 8 were reserved. Last year, it took 13-days for the Galaxy Note 7 to hit the 380,000 mark for pre-orders. The record this year was achieved by the Galaxy Note 8 despite a steep price tag equivalent to $960 USD that was placed on the base model of the device. In case you are wondering, the record number of pre-orders placed on a Samsung handset in South Korea is the 550,000 rung up over 48-hours earlier this year by the
Samsung Galaxy S8
/
S8+
. At its current pace, the Galaxy Note 8 will break that record.
Meanwhile, Samsung also announced today that in the U.S., the Galaxy Note 8 set a record for the number of pre-orders received in the states by a Note phablet. In the U.S., the pre-order period has run for two-weeks with the device set to launch on September 15th.
In South Korea, the base model with 64GB of native storage is the most popular among those making pre-orders, accounting for 65% of Galaxy Note 8 reservations. The Deep Sea Blue color option is the most popular hue across all three native storage configurations. Speaking of storage, pre-orders for the version carrying 256GB of flash memory are being priced at the equivalent of $1,100 USD! Some analysts believe that by the time the pre-order period comes to an end next Thursday, one-million units of the Note 8 could be reserved in South Korea. The phablet is expected to be released on September 21st.
source:
Samsung
,
Korea Herald