Samsung Galaxy Note 7 second recall wrapped up in a warning message to consumers?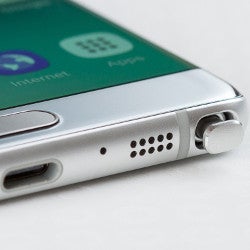 Several months ago no one could have imagined the drama that Samsung is now going through. As soon as the first reports about exploding Galaxy Note 7 smartphone made headlines in late August, Samsung has tried to investigate and understand what's causing these issues.
Unfortunately,
the bubble burst in early September
when Samsung issued a formal global recall for the Galaxy Note 7. The South Korean company was under a constant barrage of ironies since word about the recall got out and that didn't slow a bit.
Well, the things got even more complicated after several replacement Galaxy Note 7 units start exploding last week. Since this shouldn't be embarrassing anymore, the only concern for Samsung should be the safety of its customers.
In that regard, the handset maker recently
issued an official statement
that warns Galaxy Note 7 owners about the issues the supposedly safe units are still plagued with. Furthermore, Samsung advises customers who use an "original Galaxy Note 7 or replacement Galaxy Note 7 device" to power it down and stop using them.
Even though Samsung can't yet issue another global Galaxy Note 7 recall until it completes the investigation, the statement surely sounds like a preliminary action.
It's also worth noting that Samsung announced that it will tell all carriers and partners to stop sales and exchanges of the Galaxy Note 7. The statement also encourages customers to "take advantage of the remedies available," as in switch to a different smartphone or ask for a refund.
A second recall of the Galaxy Note 7 seems inevitable, but the real question is whether or not Samsung will dare launch yet another version of its flagship. Samsung Galaxy Note 7 v3.0 is something we refuse to believe in, but we don't rule it out.
Samsung Galaxy Note 7