Samsung Galaxy Note 7 pre-orders to open at T-Mobile next week, already live in Dubai?
25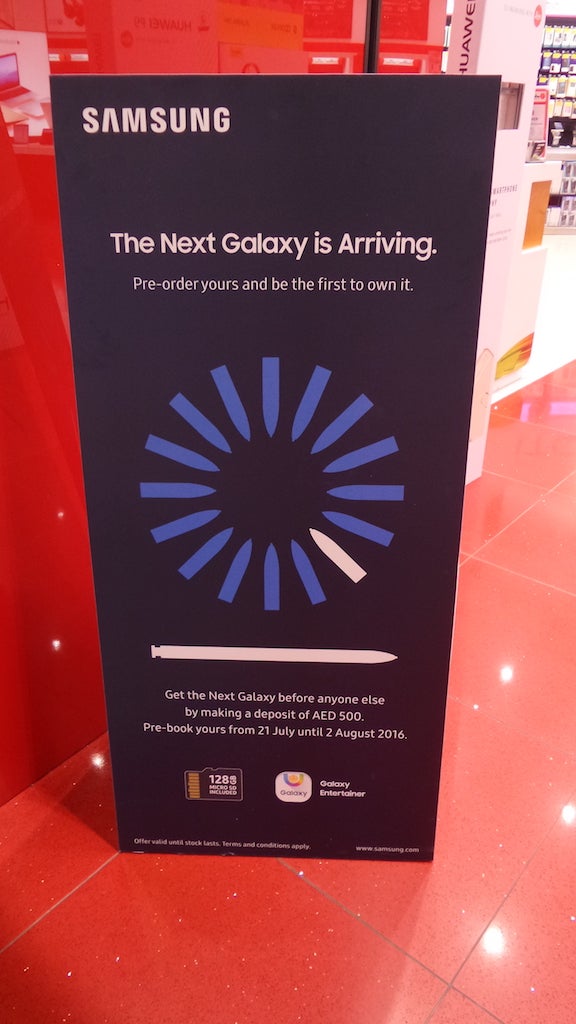 The
Samsung Galaxy Note 7
is one of those not so well-kept secrets that the marvelous universe of leaked devices has got us used to. We've
seen the Note 7 in plenty of renders
, we know
what to expect from it
in terms of features, and we also know when it will be announced: on August 2.
Not long ago, we heard that
pre-orders for the Galaxy Note 7
would go live immediately after its announcement, on August 2. However, it looks like the new smartphone can already be pre-ordered in Dubai, one of the most important cities in the Middle East. SamMobile received a photo and additional details about this: reportedly, interested folks in Dubai can pre-book a Note 7 by making a deposit of around $140. They should receive the handset on (or about) August 2, alongside a free 128 GB microSD card as a gift.
What about the US? Well, according to SamMobile, T-Mobile should start taking pre-orders for the Galaxy Note 7 sometime next week (thus before the end of July), planning to release it on August 2. If that happens, we assume that all other major carriers will being to accept pre-orders at about the same time.
At the moment, the price of the Samsung Galaxy Note 7 isn't known, though it's probably safe to assume that the handset will be as expensive as the
Note 5
- so we're expecting it to cost at least $700 unlocked. So, who's looking forward to getting a brand new, shiny Note 7?