Samsung Galaxy Note 4 and Note Edge: all there is to know
30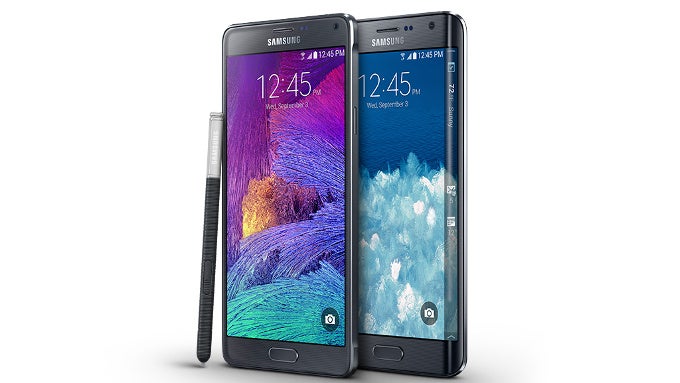 The Samsung Galaxy Note series has just gotten a huge update with not one, but two new devices: the Note 4 that everyone expected and the surprise in the form of the Galaxy Note Edge, a smartphone with a screen that wraps around one of its sides. The latter will certainly get all the eye-balls, as this new curved display actually adds to the functionality.
What are they all about? We're talking about two phablets, of course, and since both carry the Note name you'd be right to assume they both feature the S Pen. The two come with a 5.7-inch-ish (5.6" one on the Note Edge, but it also extends to the side) Super AMOLED display with a 1440 x 2560-pixel (Quad HD) resolution. Under the hood, roars the newest Snapdragon 805 system chip, capable of running at up to 2.7GHz. We also have a 16-megapixel main shooter on both, with a large 1/2.6" sensor and a wide-angle f/2.0 lens.
Saying just that, however, would be scratching the surface, so take a look at all of our coverage right below to learn all there is to know about the brand new Samsung Galaxy Note 4 and Galaxy Note Edge.
Samsung Galaxy Note 4: all there is to know
Samsung Galaxy Note Edge: all there is to know